Would Black Interior Paint Work in Your St. Louis Home?
---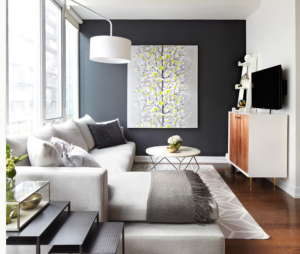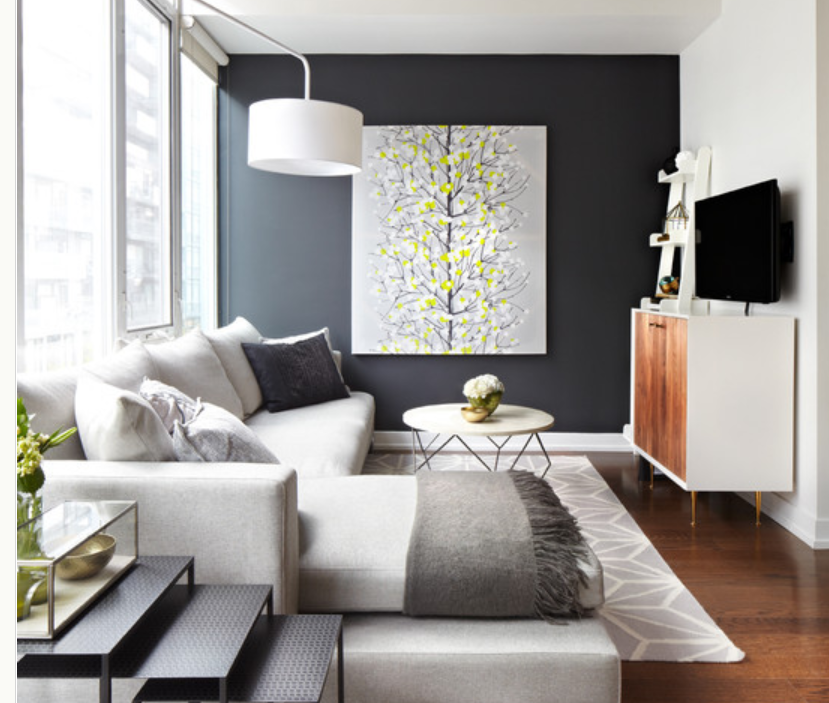 Interior painting has been the topic of the day for our recent articles (fall and winter are coming, after all!). We've covered a lot of ground too, from zesty colors to high-value blues for the bathroom.
Here are a few highlights you won't want to miss:
Like we said, we covered a lot of ground…
Today, let's take a look at the opposite of a zesty paint color. In fact, this option is not a color at all, but rather the absence of color. Ironically enough, it is trending though among major paint manufacturers, so we think it deserves a closer look.
Black Interior Paint – What Should You Consider?
Specifically, here is the trendy Tricorn Black from Sherwin-Williams. The video below offers a nice look at the color, and also a few handy tips for making it a success in your home.

So, what do you need to keep in mind before you go to the dark side?
Available Light – We're talking natural light, not overheads. Black can work in even a smaller space if the sun has access to it, but if it's too closed in the room will quickly feel like a dark box.
Contrast – Black walls beg for contrast. Most typically, this would be a white or cream-colored trim, molding, doors, etc…
What Will Black Paint Cause to Stand Out? – Unlike most colors, black points out the colors around it rather than demanding attention. Because of this, it's important to consider your surrounding decor, artwork, furniture, etc. It all will have an opportunity to shine.
Sheen – Unless you're painting an extremely hard-working wall, we recommend a sheen like satin for this application. It's forgiving, easy to touch up, and has a softer finish.
Pro Tip:
Not sure if you want to take the plunge completely? Try a black accent wall! It can be stylish and stunning, but not quite as much of a commitment.
Talk To Your Local Interior Painter
There's just no substitute for getting color tips from a seasoned pro. If you live here in the St. Louis area, contact us at Kennedy Painting! It would be our pleasure to serve you (and brainstorm with you).