Commercial Painting Contractors
Serving St. Louis Area Businesses With Excellence and Flexibility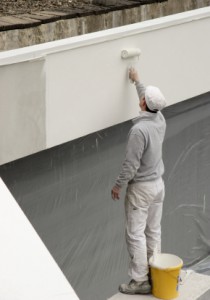 Kennedy Painting's professionalism and expertise allow us to develop creative solutions to the most challenging painting projects. We find the most efficient means to complete your commercial painting project, saving you time, money and headaches.
Our painters are trained to complete your job in a timely, non-invasive manner. If your business needs to remain open, we have evening, weekend, and holiday painting crews available to accommodate your specific needs. We employ skilled and dedicated painters, and equip them with the latest technology to perform any interior or exterior painting project needed.
Sample of Commercial Painting Service We Offer St. Louis Businesses:
Exterior Power Washing & Cleaning
Interior Painting
Exterior Painting
Minor Carpentry Repairs
Waterproof Coatings
Epoxy repairs, floors and finishes
Flexible commercial hour (work around your time frame)
The Advantage of our St. Louis Commercial Painting
You don't want your commercial painting handled by just anyone, and you shouldn't go with the lowest bidder when you can have the service of the best. When you want excellent results as quickly as possible, the professional team at Kennedy Painting can answer all of your painting needs. We have years of experience serving the St. Louis area and during that time have earned a reputation for quality that all of our contractors stand by.
We take the quality of our work very seriously, which is why we back it with a workmanship guarantee. The relationships that we have established with our customers are important to us, so we offer only the best customer service, with upfront pricing and clear communication, to ensure that you get exactly what you want every time.
BBB A+ Accredited
2 Year Guarantee
15 Years of Experience
Locally-Owned and Operated
Always on Time
Licensed & Insured
Read Recent Articles
Church Painting in St. Louis - Refreshing the Crossmembers of a Stained Glass Window

We were asked recently to take on a unique painting project for the Lutheran Church of the Resurrection. As you can see in the photos we've included, this Church has a stunning stained glass window at the front of their sanctuary, providing both beautiful natural light and timeless style. The paint on the casings and…

Read More

Are You Looking for a Bacteria-Fighting Interior Paint?

Taking a "clean look" to a whole new level… We all know that interior paint offers fresh, personalized style (that's the fun of it!). It also offers a helpful, protective barrier for your surfaces, absorbing the bumps and scrapes that life tends to leave behind. But what if your paint could do even more? Germ-Killing…

Read More

If you need the service of St. Louis commercial painting contractors, please contact us at 314-952-0156 or complete our online request form.