Commercial Painting Contractors
Serving St. Louis Area Businesses With Excellence and Flexibility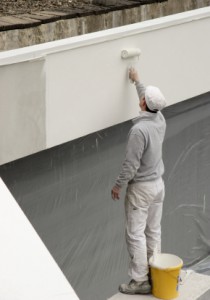 Kennedy Painting's professionalism and expertise allow us to develop creative solutions to the most challenging painting projects. We find the most efficient means to complete your commercial painting project, saving you time, money and headaches.
Our painters are trained to complete your job in a timely, non-invasive manner. If your business needs to remain open, we have evening, weekend, and holiday painting crews available to accommodate your specific needs. We employ skilled and dedicated painters, and equip them with the latest technology to perform any interior or exterior painting project needed.
Sample of Commercial Painting Service We Offer St. Louis Businesses:
Exterior Power Washing & Cleaning
Interior Painting
Exterior Painting
Minor Carpentry Repairs
Waterproof Coatings
Epoxy repairs, floors and finishes
Flexible commercial hour (work around your time frame)
The Advantage of our St. Louis Commercial Painting
You don't want your commercial painting handled by just anyone, and you shouldn't go with the lowest bidder when you can have the service of the best. When you want excellent results as quickly as possible, the professional team at Kennedy Painting can answer all of your painting needs. We have years of experience serving the St. Louis area and during that time have earned a reputation for quality that all of our contractors stand by.
We take the quality of our work very seriously, which is why we back it with a workmanship guarantee. The relationships that we have established with our customers are important to us, so we offer only the best customer service, with upfront pricing and clear communication, to ensure that you get exactly what you want every time.
BBB A+ Accredited
2 Year Guarantee
15 Years of Experience
Locally-Owned and Operated
Always on Time
Licensed & Insured
Read Recent Articles
Commercial Interior Painting in Brentwood

Creating an Inviting Place to Meet with ClientsWhen people paint their homes, a tremendous amount of time is often spent on analyzing paint swatches, deliberating between colors, wondering how the shades might change once the product dries, what their mother-in-law will think, and the list goes on…Why? Well, it's important to take pride in your…

Read More

Exterior Commercial Painting in Brentwood, MO

Adding a strong, durable exterior topcoat… We were asked to paint the exterior of Brentwood Animal hospital's new location. First, we pressure washed the entire building to remove dirt and rust streaks. Any rust stains that did not wash off were spot-primed with rust inhibitive primer. Then, the exterior block walls received 1 coat of…

Read More

If you need the service of St. Louis commercial painting contractors, please contact us at 314-952-0156 or complete our online request form.