Your Clarkson Valley Painting Experts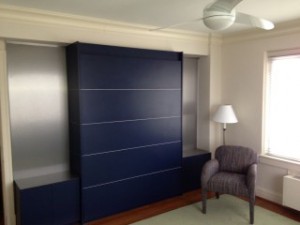 If you haven't had a change in your home's interior appearance in a while and are beginning to find it particularly dull, then a fresh coat of paint may be exactly what you need. Changing something about the interior of your home, whether it is the decorations, color, or furniture, can help add variety. It is possible to transform any room from being dull to one that is vibrant.
While an interior remodel is another option, these changes can prove to be exceptionally expensive and time-consuming and are not readily available to many homeowners. To dramatically change the tone of any room in your home, for a small cost, interior painting is the answer. A new coat of paint is a much more affordable option to other home improvement alternatives.
When the walls of a room are painted, the look of the entire space is transformed into what feels like a totally different place. Painting a room can help it feel more comfortable and even make it seem more stylish.
At Kennedy Painting we can provide your Clarkson Valley home with a delightful face-lift, even bringing about new moods and emotions in a room through the right choice of color. This method of making over a room is not only mood-inducing, but lucrative as well. To give a bedroom a feeling of tranquility you could paint it in a blue or green color. To give any room a more lively feel, especially rooms that see more activity, such as the kitchen or living room, colors like red, yellow, or shades of orange can add the spice that the interior of your Clarkson Valley home may be looking for. Call our house painters at 314-952-0156 for your FREE color consultation!
Our Painting Services
Exterior Painting
Interior Painting
Power Washing
Plaster & Drywall
Wallpaper Removal
Deck & Fence Staining
Commercial Painting
Color Consultations
Painter For A Day
Clarkson Valley Interior Painting
Naturally you want the inside of your home to look great as this is key to not only enjoying it but making certain that your home preserves its market value. One of the best ways to keep your home in tip-top shape and ensure a vibrant and enjoyable home owner experience is by having the interior re-imagined with a new coat of paint. The interior painting professionals at Kennedy Painting can help find the perfect look for your Clarkson Valley home's interior, with the best in interior painting services around at the most affordable pricing.
Clarkson Valley Plaster & Drywall Repair
If you've suffered damage to your plaster or drywall don't go through the trouble of trying to make the repairs yourself when you can have it handled by a professional. At Kennedy Painting we will patch any damage to your drywall and provide color matching so that the repairs blend perfectly with your existing paint job.
What Our Clarkson Valley Customers Are Saying About Us
Kennedy Painting appreciates your feedback. Please give us more time to collect your reviews and they will be displayed below.
---
Recent Articles
Plaster Repair in Clayton, MO

Many homes with plaster wall have areas with cracking or buckling. In some cases what is underneath is far worse than what is seen. For example, in this home where we recently worked, we discovered a hairline crack was actually a 3'x4' section of  failing plaster. before …

Read More

How To Paint A Ceiling

A ceiling is an important part of a room that is often overlooked when painting or decorating. When a ceiling is painted well and painted creatively (with a color other than white), it will noticeably add character and comfort to a room. First of all, if the ceiling is textured (popcorn, acoustic or knockdown), consider…

Read More

If you require the service of the best Clarkson Valley painters, please give us a call at 314-952-0156 or complete our

 online request form.