Paint It Forward Sponsored by Kennedy Painting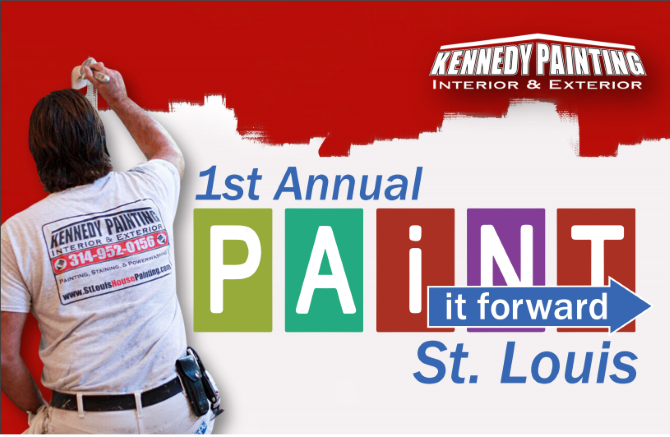 Nominee Registration will begin on October 14th
Nominee must live in St.Louis, MO
Nominee Registration will end on November 15th

Thank you for your interest in our first annual Paint It Forward charity event. Voting on Nominations is happening the week of December 5th. Stay tuned!
Please keep an eye on Our Facebook Page and your inbox for updates and an invitation to vote!
If you haven't already subscribed to our monthly newsletter, please do so Click Here.
Thank you again, and I hope you have a wonderful day.
Kennedy Painting