Is It Okay To Go Bold with Your Paint Colors?
---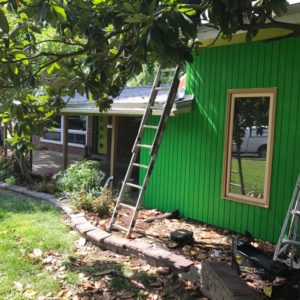 In most cases, color trends promote a certain degree of uniformity. They're safety rails that channel creativity, providing insight into what colors are most popular and acceptable.
This isn't all bad!
If you're hungry for a new look in your home and can't quite figure out which direction to take, it's nice to be able to look up the year's trending interior and exterior paint colors for inspiration. Some major manufacturers even offer colors of the month, highlighting particularly popular options and offering tips and ideas for how to use them.
We would just offer one caution: remember that your home is your own, and it should represent YOUR tastes, preferences, and personality. And, if you confidently represent YOU in the way your home is painted and decorated, it takes on a timeless style all its own.

Walking On the Wild Side of Exterior Paint Color
How about a real-life example?
Let's take a look at a daring new look that a client decided to try here in St. Louis. The cat doormat is unique too, but that's a story for another day.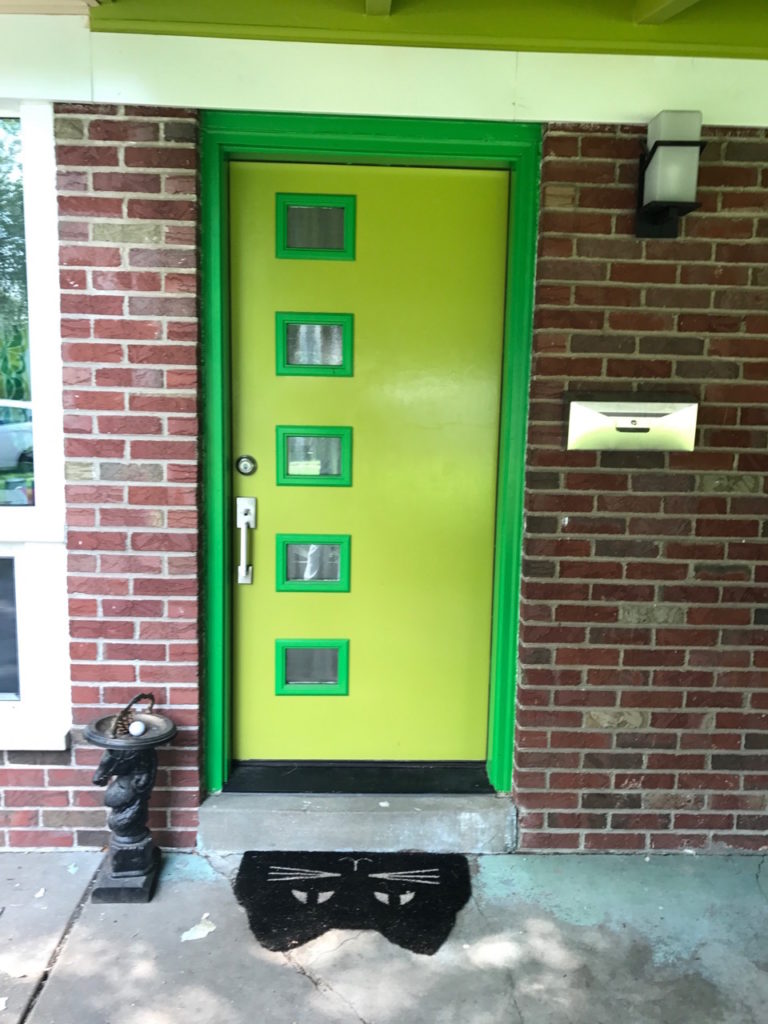 How Can You Go Bold with Interior Colors?
When carefully chosen and applied, bold interior colors can be stunning and stylish. They do require an extra measure of planning, however, and we would recommend painting test samples. That way you can see what the color looks like dried and in your home, and in the differing light of day.
It's also helpful to remember that different colors promote different moods and levels of energy. This effect is all the more dramatic when you're picking bright, vibrant colors. An exploration of color psychology can help you make sure you're creating an environment that really meets all of your needs for the space.
If you want to just dabble with bolder colors, why not consider an accent wall? Or, painting the space behind a set of shelves (or within an entertainment center) to create a bright point of contrast?
Talk To a Professional House Painter About Your Color Selection Needs
A quality house painter can connect you with color consultation services, helping you pick the perfect colors with the insight of a professional. There is just no substitute for this kind of direction.
If you live here in the St. Louis area, we invite you to contact us at Kennedy Painting. It would truly be our pleasure to serve you!