YOUR Arnold PAINTING PROFESSIONALS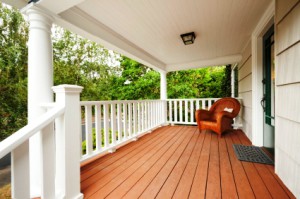 Having the same décor and color scheme in your Arnold home for a lengthy period of time can become drab and boring. Changing something about the interior of your home, whether it is the decorations, color, or furniture, can help add variety. It is possible to transform any room from being dull to one that is vibrant.
Updating the look of the rooms in your Arnold home can become a pretty pricey investment. To dramatically change the tone of any room in your home, for a small cost, interior painting is the answer.
When the walls of a room are painted, the look of the entire space is transformed into what feels like a totally different place. Painting a room can help it feel more comfortable and even make it seem more stylish.
Creating a specific mood in a room can also be accomplished through painting. This method of making over a room is not only mood-inducing, but lucrative as well. To give a bedroom a feeling of tranquility you could paint it in a blue or green color. To give any room a more lively feel, especially rooms that see more activity, such as the kitchen or living room, colors like red, yellow, or shades of orange can add the spice that the interior of your Arnold home may be looking for. Don't know what colors to choose? Call on the professional painters at Kennedy Painting for your FREE color consultation!
Our Painting Services
Exterior Painting
Interior Painting
Power Washing
Plaster & Drywall
Wallpaper Removal
Deck & Fence Staining
Commercial Painting
Color Consultations
Painter For A Day
Arnold Power Washing
If you've begun to notice unsightly black marks on your roof or outside walls, then you need to take advantage of the power washing service that we can offer. We can completely eliminate stains and grime from vinyl siding and concrete surfaces to return that like-new luster to your home. Our power washing service can also help prime your home for painting, removing potential harmful organic growth which will prevent paint from properly adhering.
Arnold Deck & Fence Staining
If you have a deck or fence you want to keep them looking great for many years to come. This means having your wood work properly stained and finished. Even if you've had them finished in the past, a new stain will help to protect it and revitalize its appearance.
If you don't take proper care of your deck or fence they will degrade quickly and be subject to rot and mold growth, which will negatively impact their appearance and lifespan. The process of conducting deck staining can be very involved and exhausting however, so have that work handled by the professional contractors at Kennedy Painting.
What Our Arnold Customers Are Saying About Us
Kennedy Painting appreciates your feedback. Please give us more time to collect your reviews and they will be displayed below.
---
Recent Articles
4 Reasons Why This Is a Wonderful Time of Year for Interior Painting in St. Louis

Well, we should probably start by saying that we firmly believe that anytime is the right time for interior painting. Few things are more fun than watching fresh, stylish colors transform the rooms in your home. So, what makes this time of year especially perfect for painting? 3 Benefits of Winter-Time Interior Painting Let's start…

Read More

Semi-Transparent Stains vs. Solid Stains

applying a deck sealer There are a few different kinds of deck preservatives used by house painters and homeowners. The various types can be broken down into 2 different categories: sealers and stains. Both categories contain a variety of finishes ranging from transparent to solid. Sealers Clear sealers have no colorant,…

Read More

If you need an experienced Arnold painter, give us a call today at 314-952-0156 or complete our online request form.