Waterloo, IL Painting Contractor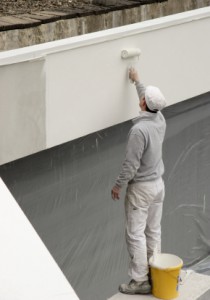 There are many benefits to hiring a Waterloo painting contractor from Kennedy Painting. Finding one that can attend to your immediate needs can be tough to find but not as far whenever you call us. We are prompt to return your phone calls and improve the appearance of the home.
We spend a lot of time on the interior and exterior of homes because details are important to us. There is nothing less expensive than our interior painting when it comes to remodeling the home. We have what it takes to get the job done to your liking.
Speaking of liking the job; we have been around for a few years and know our customers well. We build lasting relationships with our customers, past and present, because we care about them and only want the best for their homes and businesses.
We are able to take on all size projects. From the biggest of commercial projects to small ones, we are your go to guys. Call today and have an evaluation done. We do the color consultations too. Just think, you will have your very own designers when you come to us.
Waterloo Interior Painting
There are many reasons to hire a Waterloo painting contractor. For one, we can improve the appearance of your interior. Our interior services are out of this world because they are done by professional painters who know what colors belong to which wall.
Having the interior painted can change your life. That may sound like the boldest statement to make but with our services, you can't go wrong. You will instantly improve the appearance we well as the value. Come to us as you've been needing this in your life.
Think about what your walls have been faced with. Now tell us why you don't need interior painting. We bet you can't come up with any excuses. Call us and see for yourself and realize why so many people come to us.
Waterloo Wallpaper Removal
If you put any value into your home, listen up. At Kennedy Painting, we deliver the finest wallpaper removal service there is. We understand that wallpaper has no value anymore and can look outdated. If you want to make changes, call us for:
Professional removal
Clean up
Safe chemical removal process
You'll find that we are the Waterloo painting contractors to come to for all types of painting related services. We have one goal and that is to make your home or business the best looking that it can be.
What Our Waterloo Customers Are Saying About Us
appreciates your feedback. Please give us more time to collect your reviews and they will be displayed below.
---
Recent Articles
Have You Heard About Our New Customer Care Center?

Thanks to the digital age we live in, there are numerous ways you can get in touch with us (or almost any business!). We have active social pages, a frequently-updated website, email contact, forums for online reviews, and the list goes on… There still, however, is just no substitute for the good ole fashioned telephone.…

Read More

3 Things to Look for When Hiring a Painting Contractor

Hiring someone to paint your home is an investment that involves a small amount of risk, but it is well worth the investment if you choose a well-respected company that puts quality first. Here are the most important things to consider when looking for a painting company. Look for Quality over Cost. It's smart to…

Read More

If you require the service of an experienced Waterloo painting contractor, please give us a call at 314-952-0156 or complete our

 online request form.