How Much Does It Cost to Paint a Room in High Ridge, MO?
---
There are different styles of painting, and as professional painters we always think of the infinite combinations of paint and unforeseen situations. That is why we always recommend you contact a professional and get an accurate quote for your home and scenario.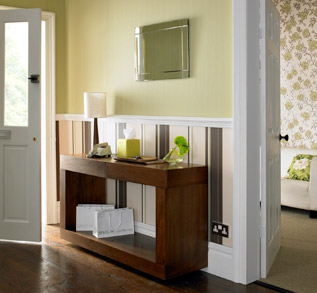 However, in most instances the following prices are fairly accurate for estimating your budget. 
Bedroom: $300 12×14 feet, drywall, 8 foot ceilings. No large bookcases or furniture to move, includes two coats of paint and repainting baseboards. 
Kitchen, Family room or Living room: $400 Rooms are about 17×14 feet, 8 foot walls and drywall. Does not include large entertainment centers, or repainting doors and window trim.
2 story Foyer, Great room: $800+ These rooms are 24×16 feet, accessible to ladders and drywall. Large fixtures, need to set up scaffolding, unusual layouts that require creative access to reach, or intricate architecture all require more time.
What Factors Increase Cost to Paint a Room in Missouri?
When we go through a site we ask the following questions:
How clean is the job site?
Is there a lot of furniture or clutter to move?
Do you want doors and trim repainted?
What color do you want?
Do you want an expensive paint?
How many coats do we need to paint to cover the old colors?
Do you have plaster walls or drywall?
How much woodwork is in the room?
All of these will add costs, but estimating the exact amount depends on the situation. While you can paint your home yourself, a professional can generally do the same project in a third of the time with their experience and specialized tools. 

Do You Need an Interior Paint Contractor in High Ridge, MO?
We'd love to give you an exact cost to paint your interior rooms! Please feel free to contact us online or call us: (314) 952-0156.