4 Exterior Inspections For Your Home This Spring
---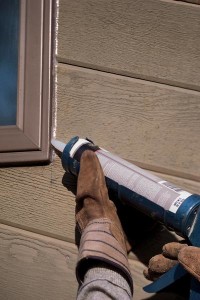 Spring and Fall are the best times for home maintenance repairs. An inspection should be done once or twice a year for things like rotting wood, peeling paint, mold growth and leaky windows. Managing these areas will make your home look and feel nicer, and will also add to the value of your home.
To keep your home energy-efficient while looking well-maintained, inspect these areas of your home this spring and make the needed repairs before summer.
Home Inspections & Repairs
Check siding, bricks, wood, decks, fences, driveways and other surfaces for dirt, grime, mold and mildew. Clean these surfaces by pressure-washing each area thoroughly.
Inspect your windows and doors for leaky air spaces. Windows and doors often separate from the frame in cold weather, decreasing the energy-efficiency of the home. You can fix this problem by caulking cracks around doors and windows (on the exterior) and by replacing weatherstripping.
Check your deck and other wood surfaces for decay, deterioration and splintering. Repair and reseal your deck to help protect the wood throughout the summer months.
Look for cracked, fading or peeling paint. Keeping your paint fresh will help make your home look great and will keep your home well-protected from the elements. In St. Louis, home exteriors should be repainted every 4-6 years and should be inspected for areas in need of touch-up every 1-2 years.
If your home needs any of these spring maintenance repairs, let us know and we can help you make the repairs swiftly and efficiently. Call us at 314-952-0156 or contact us online for a free estimate.