How Do You Paint a Hutch to Match Your Cabinets? We'll Show You!
---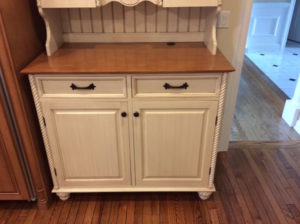 If you follow our blog or social media channels, you probably know by now that we paint a lot of kitchen cabinets here in the St. Louis area. Well, a lot of surfaces in general (check out our exterior and interior painting services here), but cabinets tend to get extra attention during our colder winter months.
Nothing beats back the chill like a fun, refreshing kitchen update!
What many local homeowners don't realize, however, is that we can use our tools and expertise to paint a wide variety of unique elements of your home.
As a case in point, let's take a look at this recent hutch painting project we completed in nearby Creve Coeur, a city in west St. Louis County.
4 Steps to Painting a Kitchen Hutch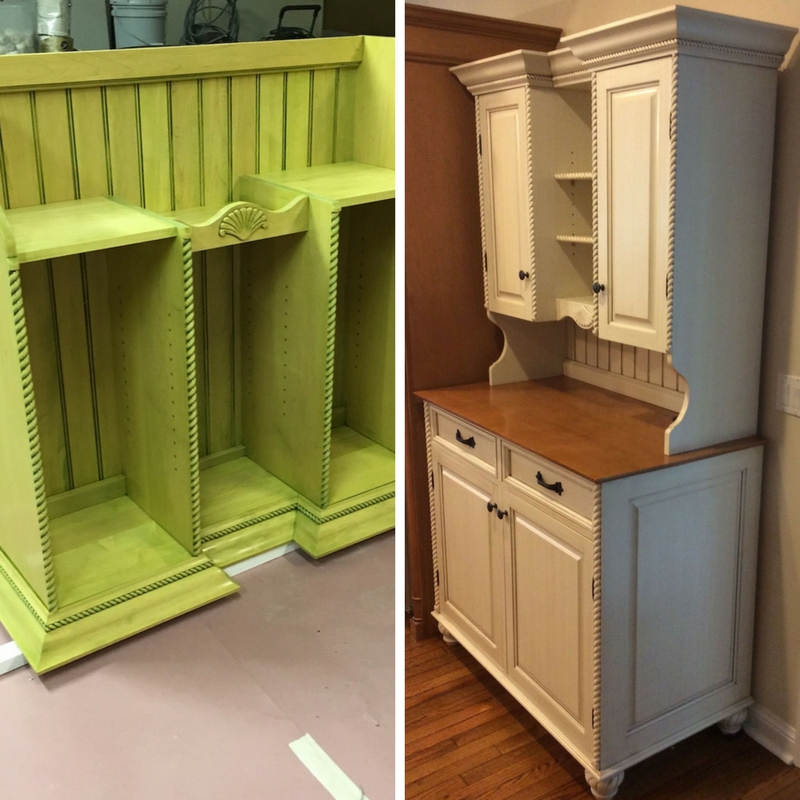 Our client's goal was not only to transform the hutch, but match it to her kitchen cabinets. And, as an interesting side note, we brought the hutch back to our facility, painting in the controlled environment of our spray shop.
We began with sanding, a tack clean, and fully priming the surfaces

Next, we painted the hutch with the color-matched paint

We then applied a tinted glaze to exactly match the finish of the cabinets

Finally, we applied clear coat over the surface to protect the glaze and provide extra durability
The before/after is above, but here's a close perspective of the painting in action.

Can We Help with Your St. Louis Cabinet Painting Project?
We're here to serve you! Contact us at Kennedy Painting today to discuss your specific needs and goals.