Commercial Interior Painting in Brentwood
---
Creating an Inviting Place to Meet with Clients
When people paint their homes, a tremendous amount of time is often spent on analyzing paint swatches, deliberating between colors, wondering how the shades might change once the product dries, what their mother-in-law will think, and the list goes on…
Why? Well, it's important to take pride in your home, and the colors you choose to fill it with share something about you with everyone who walks through your door.
We believe the same principle applies when you choose paint for your commercial space, whether it be a restaurant, library, antique shop, or office. Your interior paint holds a tremendous power to set a mood, and can be a powerful asset.
Choosing the Perfect Interior Paint for the Purpose
For this medical office in Brentwood, our interior painting goal was to create a place where their clients could feel welcomed and comfortable. The chosen product was Sherwin-Williams' Duration Home, in Attitude Grey. This particular product is incredibly durable and stain-resistant, making it a perfect choice for a high-traffic area.
As a side note, grey may be a "cool" color, but it's very hot this year. This is partly because it's sophisticated and classy, and also because it works beautifully with a variety of accent colors and decorations (bright pillows, artwork, rugs, etc.). If you're looking for a new interior paint color, for either a residential or commercial environment, grey is certainly worth checking out!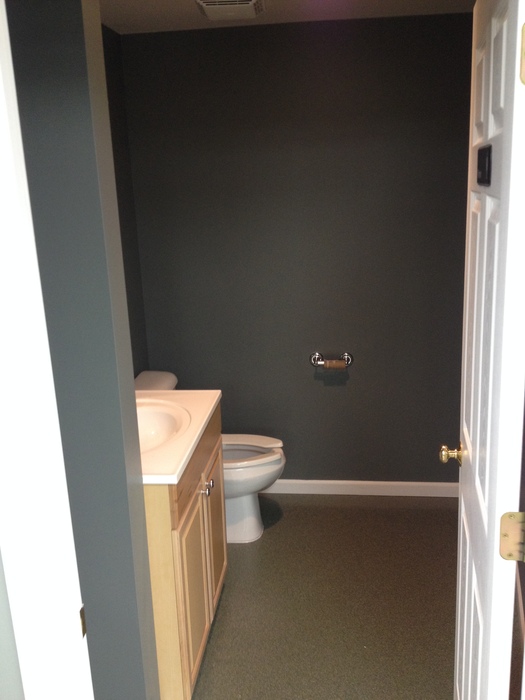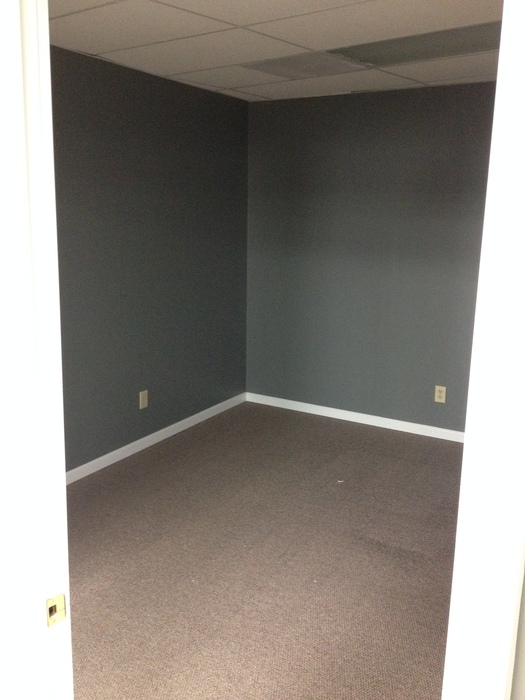 This transformation took two members of our team three days to complete. What do you think of how it turned out?
Are You Looking for a Professional Painter in St. Louis?
If so, the team here at Kennedy Painting is ready to help. We offer a wide variety of residential and commercial painting services, and it would truly be a pleasure to answer any questions you might have.