Cabinet Painting in St. Louis – A Closer Look At Our Process!
---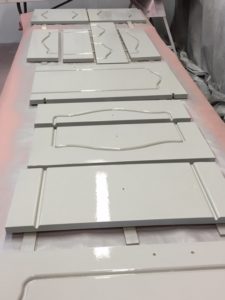 Cabinet painting has exploded in popularity lately, and it's not too hard to see why.
The kitchen is the heart of the home, and it sets the pace in many ways for your overall style. And, updates to the kitchen offer some of the highest returns on investment of any home improvement project.
Simply put, kitchens are a big deal!
Skillful cabinet painting can radically transform a kitchen, and often for much less expense than a full replacement. It is a particularly good option if you already like your layout, storage options, and they are in a solid condition overall.
DIY Cabinet Painting, Or Hire a Professional?
At the risk of sounding biased, since we professionally paint cabinetry, we're going to be brutally honest.
Many homeowners jump into the cabinet painting process without really realizing what's needed or involved. It can be a massive, messy undertaking, and without the the right tools and equipment you can end up with a very disappointing result. Your finish needs to be flawless, durable, and the best products used along the way as well.
For those reasons, we suggest working with a local professional painting company.
What Does Professional Cabinetry Painting Look Like?
To eliminate that mess we mentioned above, we actually bring as many elements being painted as possible back to our in-shop spray booth. It's a controlled environment that allows for a flawless finish and complete protection as the paint cures. It can then be returned to your kitchen, installed, and enjoyed. 
Here are a few action shots from our St. Louis spray booth: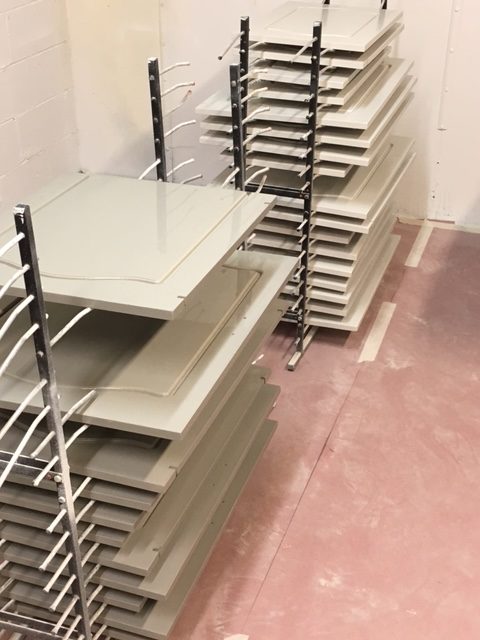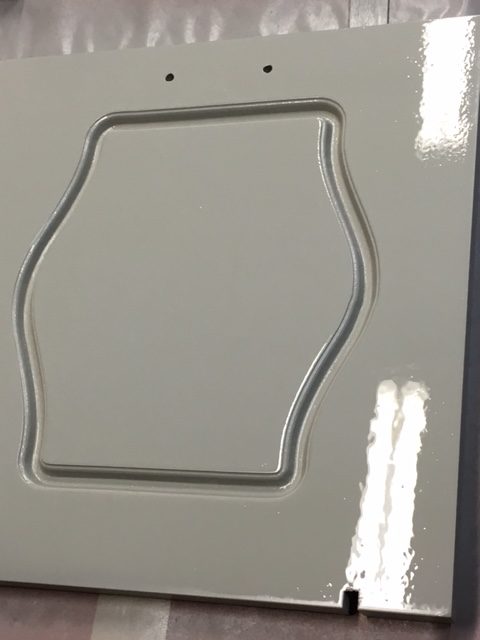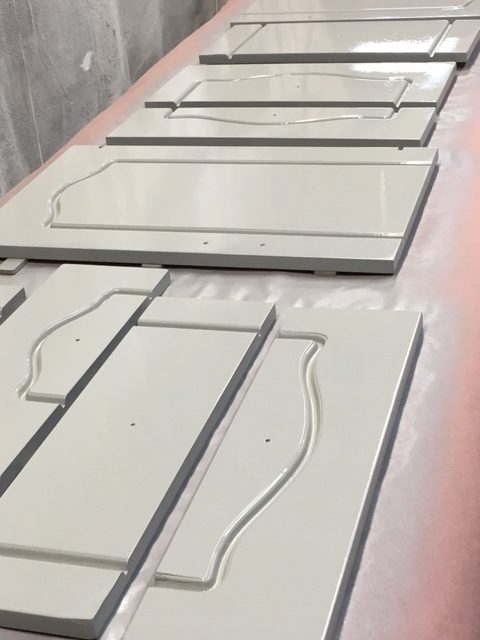 Need Another Example of a Kitchen Cabinetry Transformation?
You can see why we enjoy offering this particular service so much!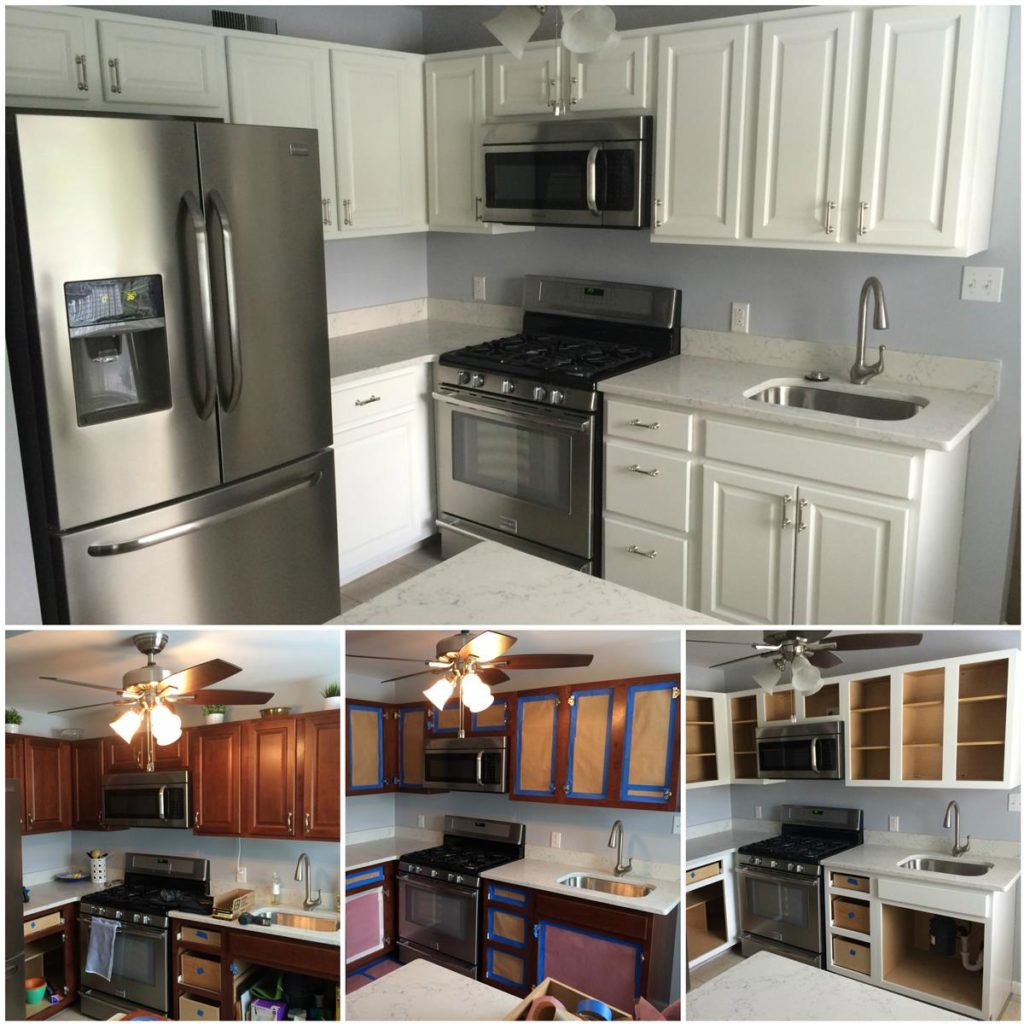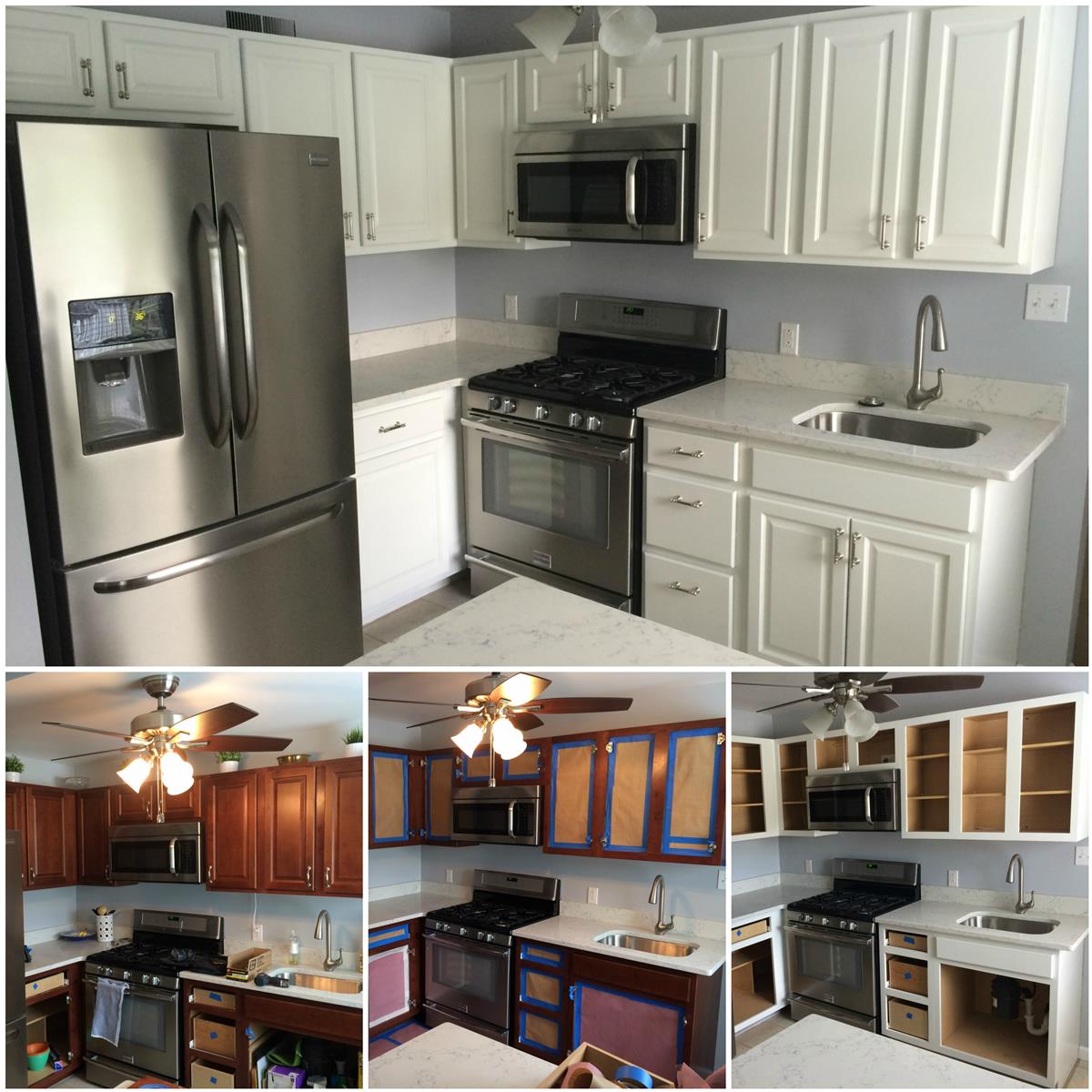 Can We Answer Your Other Cabinetry Painting Questions?
We are here to help and serve you however we can. Contact us at Kennedy Painting today to start discussing your particular goals and kitchen vision!