4 Ways to Make Your Bathroom Look Larger with Paint
---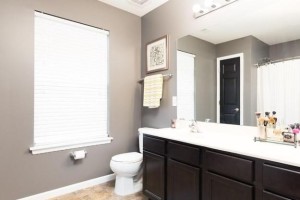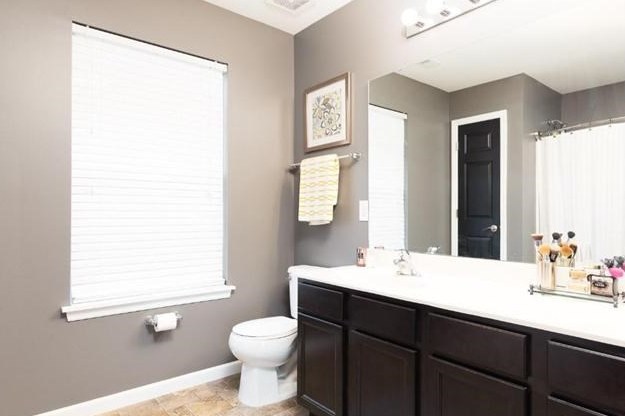 With a new year comes new opportunities-why not get to the bathroom that needs to be renovated? If your bathroom is small and you want it to look more spacious, take a look at these interior painting tips and ideas we put together before you jump into your project!
Create the Illusion of More Space with Strategic Interior Colors
Recessive or light colors

: In general, bright, bold or dominate colors will tend to appear closer to the viewer, making a space seem tighter. Warm colors (reds, yellows, oranges) especially should be avoided in a smaller bathroom. Instead, choose understated shades of recessive colors or natural tones.

Uniform color Scheme:

One of the most basic principles to bear in mind as you decide how to create a larger feel in your bathroom is uniformity. High contrast color schemes tend to divide spaces, making them feel smaller and compartmentalized. Avoid busy or cluttery decor in a small bathroom, as it will make the space seem smaller.

Keep the ceiling and walls the same color:

Similarly, one helpful tip in trying to achieve uniformity is keeping your ceiling the same color as the walls.

Smooth transitions:

A room should never be completely sterile and devoid of contrast. Some contrast between textures and materials will keep things interesting. However, keep these transitions smooth and clean. For example, if you opt for tiles on part of the wall choose a similar color to the rest of the wall.
Need a Few More Ideas?
Try clear glass showers:

Although they do not allow for as much privacy, clear glass shower doors can be a great way to open up space in the bathroom.

Lots of natural light:

Another key to making any space seem larger is allowing for as much natural light as possible.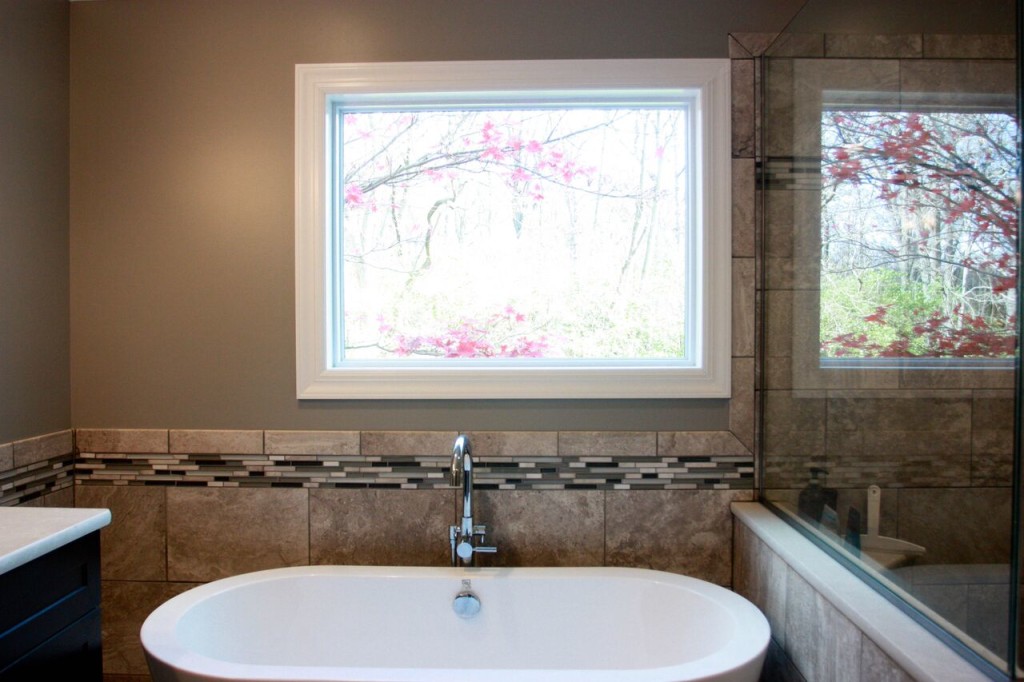 Strategic use of mirrors:

The right use of mirrors can greatly increase the perceived spaciousness of a bathroom.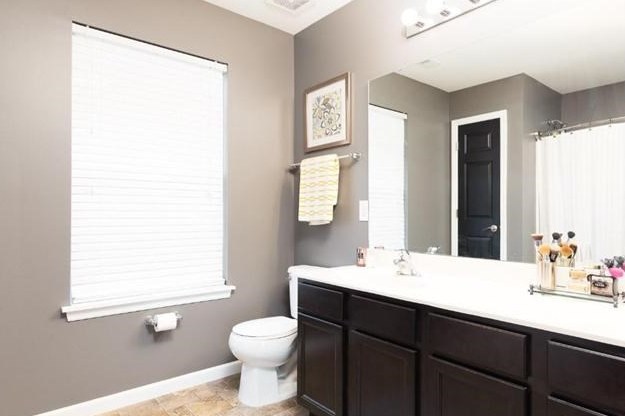 Recessed shelves:

And finally, keep shelves recessed in the wall. Traditional shelves can add more clutter and take up valuable space. Where possible, try using recessed shelves to conserve space and reduce the busyness of the room.
If you are considering a bathroom color update, contact us and we would be glad to help you get started!