How Does Rain Impact the Time It Takes Exterior Paint to Dry in St. Louis?
---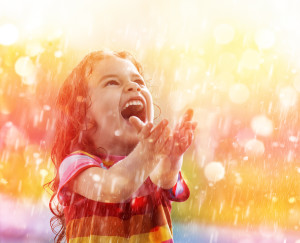 In the past two months we have seen a record amount of rainfall here in eastern Missouri and towards the west. We all remember the rains in 1993; it was the 22nd wettest May and June for the region. This year we are already the 16th wettest May and June on record. 

This chart shows last month was the wettest May since 2002, and the 13th highest amount of precipitation since records were kept.
With all the rain in the forecast, outdoor projects like deck restoration and re-staining should be rescheduled to a later date. Or, make sure the stain or paint will be dry before the rain sets in. If you've experienced delays on your scheduled projects, there is no need to be anxious. You can be confident in the professional experience of your exterior painter, and that they are looking out for your best interest. When warm, dry days return, there will definitely be some busy contractors around your neighborhood! All this rainy weather has affected our outside work, so we want to share some of the basic effects of rain we encounter while painting.
Type of Paint
Most exterior paints dry within a few hours, as long as the manufacturers' guidelines are followed. However, there is some variation across paint types. For example, latex and oil paints dry at different speeds. As professional painters we evaluate the type of paint you've chosen and factor the quality into the predicted dry time. 
Starting Conditions
In areas prone to fog, it's important to hold off on painting until the morning dew and fog has lifted and the home has completely dried. If exterior painting begins when the home is still damp, not only will the job itself be compromised, but the dry time will be much longer. The paint may also bubble as it dries.
A rule of thumb used by many painters is what's called the "sidewalk test," which is if the sidewalk is dry after a rain then generally the siding is also dry enough to paint. Inside climate controlled home and office spaces, painting is not significantly affected by outside conditions. However, if exterior surfaces have been exposed to large amounts of precipitation over an extended period (like we've experienced here in Missouri the last few months), it may be the best idea to allow the siding, fences and building exteriors to dry before applying a new protective coating or stain. 
Weather
Check Out The Rainfall Levels in May
Weather has a tremendous impact on the time it takes exterior paint to dry. Excess humidity slows down drying considerably, as well as colder temperatures. It's best to paint in dry conditions when the temperature is between 50 and 85 degrees.
Looking for a St. Louis Painting Contractor That Can Read the Clouds?
We're not meteorologists, but we know painting. We are always available to assist you when considering exterior painting projects, and we don't mind doing estimates in the rain.Give us a call now, and when the sunny, dry days of summer arrive your project will be ready to go. Stay dry and have a great weekend for the Fourth of July!