How Do You Choose Your Next Exterior Paint Color? – Tips for Painters in St. Louis
---
Exterior painting is a fun process! It's a chance to watch beautiful new colors wrap themselves around your home, replacing tired and worn surfaces. It also offers peace of mind! After all, quality paint is essentially a suit of armor for your property, protecting it from weather, contaminants, and decay.
But, before you can really get this awesome process rolling, you may just find yourself facing an important (and daunting) question: what color should you choose for your home?
If today's color trends tell us anything, they tell us that variety is "in." Bold and beautiful, unique accent colors, and complementing hues are all common. This kind of freedom is fun, but it also doesn't exactly help with narrowing the field.
Don't worry; we have some tips for you to consider!
Picking a New Paint Color – An Opportunity for Personalization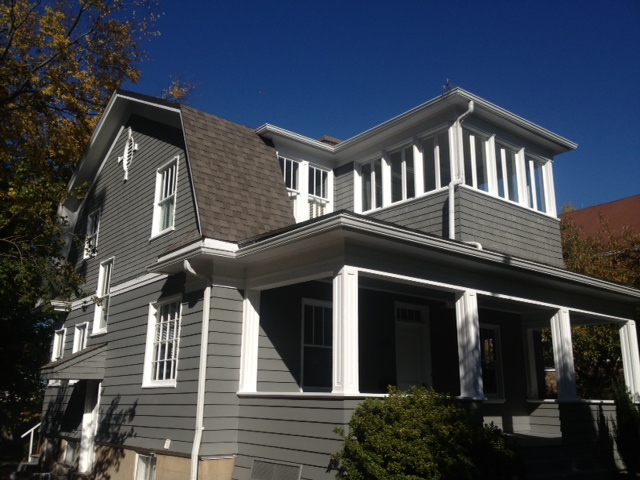 What are your "fixed colors"? – These are the elements of your house that aren't easily changed, such as stone, brick, roof color, etc. Choosing a color option that works well with these permanent aspects of your home can offer some direction and guidance.
Does your home have a unique architectural style? – If your property is from a specific era or represents a certain style, the chances are good that there is a classic color scheme that would be true to its heritage. A professional painter can help you make that determination.
Be an idea thief!  – We live in a day and age when there are practically limitless opportunities to find stylistic inspiration. As a case in point, take a look at these examples of exterior colors.
Scope out the neighbors – Being different is just fine, but standing out in stark contrast isn't always appreciated.
Have you sampled colors? – There is no rule against giving a color a test drive. Try painting a small, inconspicuous area of your home and see how it looks.
Do You Need Help with Your Next Exterior Painting Project?
If so, it would be our pleasure to discuss your options. Why not contact us at Kennedy Painting today?