Your Professional Painting Contractor In Fenton, MO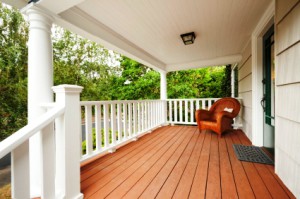 Fenton is a city in St. Louis County that is a suburb of St. Louis, MO. In 2010, the population was a little over 4,000 with approximately 1,600 housing units.
The Fenton Historical Society created the Fenton History Museum out of the oldest house remaining in Fenton, the 1906 Swantner House which they purchased in 1995 from the City of Fenton. The house was thereafter renovated from the stone foundation to the roof.
Residents in Fenton have also updated the homes in the area over the years. Even though most of the homes are older, they have been renovated and updated.
Painting can be a major project for a homeowner to accomplish if they are on their own to do it. Long gone are the days when neighbors would always get together to help each other build barns or repair homes, so people tend to be left on their own to get things done around home.
If you're a Fenton resident and you've put off your painting projects because you just don't know where to start, let us help you to get started with a free estimate. You will then at least have an idea of how much paint will be required and what the project will cost to complete.
Also available is our Painter for a Day program that is targeted for small painting projects at very affordable rates. At Kennedy Painting, we care about your needs and strive to provide the best quality work at the most reasonable cost.
Exterior Painting in Fenton
The exterior of your home is exposed to the elements of nature every day and night. Over time, the paint on your home will wear down and the materials will become exposed and weathered. Unless you repaint and reseal the home, most of the materials will quickly degrade.
If you've been looking at the outside of your home to examine it for repairs, you may miss a few signs that it's time for a Fenton paint job. The sun and outdoor elements do a lot to wear down exterior surfaces over time.
If your home is showing signs of wear on the exterior surfaces, it may be time to repaint or touch-up the paint. Whether you need just a touch up or a full exterior painting, Kennedy Painting is the company you can trust to provide you with superior services.
Professional Painting Contractors in Fenton
Kennedy Painting is a local professional painting company for both residential and commercial customers. We have been providing expert painting services to the Fenton and surrounding areas since 1998.
We have the hands-on experience and training we need to complete your project with skill and professionalism. When you want someone you can count on to provide you with top results, call on Kennedy Painting.
Our services include but are not limited to:
Interior and Exterior Painting

New Construction Painting

Eco-Friendly Painting

Pressure Washing

Commercial Painting

Office Painting

Plaster & Drywall

Commercial or Residential Painting

Deck Staining & Refinishing

Wallpaper Removal Services

Color Consultations

Painter For A Day
Kennedy Painting is a local, family-owned business. We care about serving your family or business in a personable, professional manner. Our owner, Sean Kennedy, is always ready and available to discuss any project concerns or problems.
*Sources: http://en.wikipedia.org/wiki/Fenton,_Missouri
What Our Fenton Customers Are Saying About Us
---
Kennedy Painting did a great job! Since we decided to repaint most of our rooms, we chose to utilize the color consultant to assist in selecting the colors of our rooms. Tanya was great to work with and very helpful! Owner Sean Kennedy and his crew (Scott, Matt and Casey) were professional, polite and respectful of our home. They were quick to offer any assistance and willing to make any changes if we felt they were needed. The repairs were done with care and the painting made a positive difference in the appearance of our home. Not only did they do an awesome job, the customer service aspect of Kennedy Painting is a refreshing change from the mediocre service many of us have become accustomed to receiving from other companies. We will definitely use their services again and have been singing their praises to family and friends since the work was completed!

---



Recent Articles on Painting
How To Prepare A Wall Before Painting

In order for a paint job to look clean and smooth, it is important that proper surface preparation is done prior to painting. The first step in surface preparation is to fill in any holes with a good quality wall spackle. After it dries, sand the surface to a smooth finish. Be sure to also…

Read More

7 Paint Colors for a Soothing Bedroom

Your home should be a soothing and inviting place for you to leave the cares of the busy world behind you. Your bedroom in particular should be a restorative, restful, and relaxing retreat for your body and mind. The right shade of paint can go a long way towards creating the soothing atmosphere that you…

Read More

If you are looking for a professional Fenton painting contractor, give us a call today at 314-952-0156 or complete our online request form.