Painting It Pink for Breast Cancer Awareness in St Louis
---
What Do You Think of Our New Look?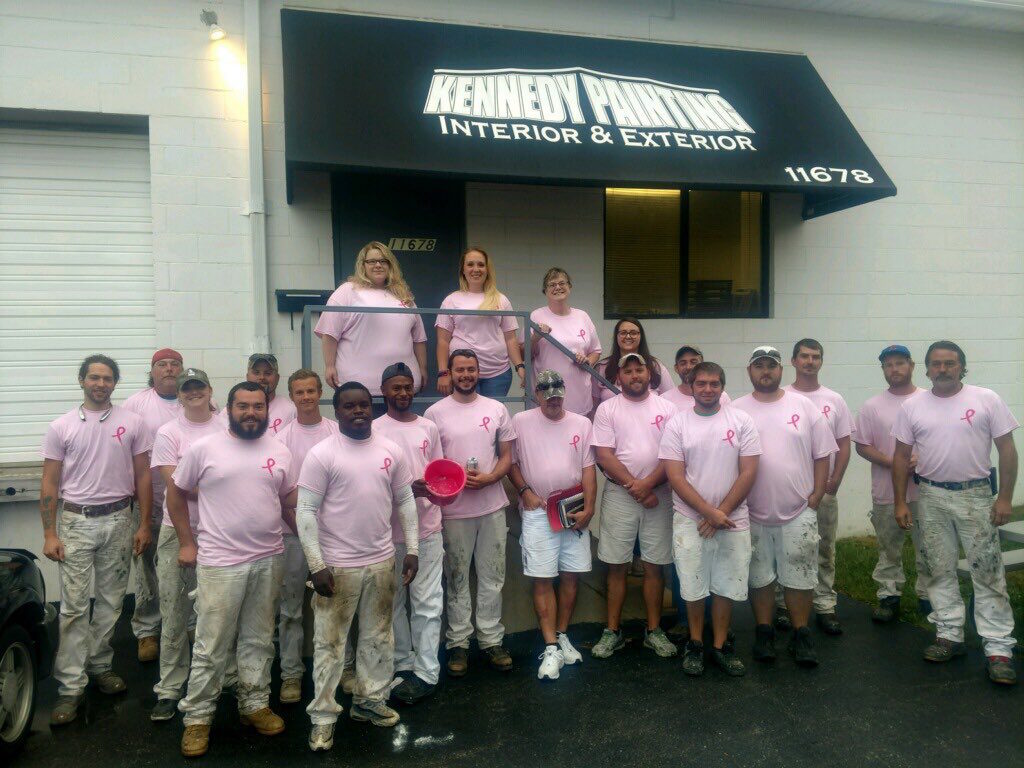 No, we aren't switching up our uniforms permanently (we can pull it off though, can't we?). We're actually loving the opportunity to join with several other painting contractors around the country to help promote breast cancer awareness all October. This is, after all, Breast Cancer Awareness Month, and we want to do what we can to help support this tremendous cause.
How Can You Get Involved?
October may be the official awareness month on the calendar, but the reality is that this is an important effort to support all year round. There are events you can attend coming up soon, like Making Strides of St Louis on October 28 (a large-scale fundraiser sponsored by the American Cancer Society), but we also would encourage you to get involved in any way you can throughout the year.
Organizations like Susan G. Komen have chapters all around the country, and work hard to provide crucial resources, support, and education for those with cancer. Watch their calendars for events the whole family can be involved in.
Pink is a good look for any month!
How Can We Serve You?
We may enjoy getting involved in local causes and initiatives, but we also love hearing from and serving our house painting clients throughout St. Louis. If you have a question about our services, please don't hesitate to contact us!