Have You Heard About Our New Customer Care Center?
---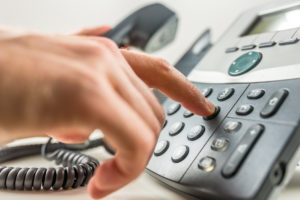 Thanks to the digital age we live in, there are numerous ways you can get in touch with us (or almost any business!). We have active social pages, a frequently-updated website, email contact, forums for online reviews, and the list goes on…
There still, however, is just no substitute for the good ole fashioned telephone. Our call volume is huge, and we appreciate the chance to connect with you directly.
As wonderful as a high call volume is, however, it still does pose a few problems. As a smaller, local business, we don't have a large enough office staff to field every call personally, especially when folks call to set up an estimate.
For every challenge there is a solution, and in this case the solution is our Customer Care Center (CCC).
What Exactly Is Our Customer Care Center, and How Will It Impact You?
When you call to make an initial estimate for a project, our Customer Care Center will now take your call. They will guide you through the scheduling process, and from there we will correspond with you personally.
This unique service is made possible through our membership with Summit, an elite national organization of painting contractors (we have been a member since 2009). This means that you will schedule your estimate with a true professional. And yes, it will always be a live person!
What Are the Benefits?
The CCC will only be used for scheduling your estimate – every other conversation will be with our own staff

You can reach us during more extended hours: 7am – 7pm

Your call can be routed directly to our office/estimating staff upon request
We're excited for this opportunity to improve our communication with you, and offer a more convenient experience. If you have any questions, be sure to contact us!