Always Use the Best Paint
---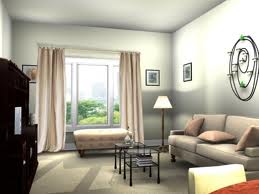 In today's society, we are bombarded with hundreds of different options for nearly anything we desire to purchase. Paint is no exception. With hundreds of paint brands and thousands of paint types on the market, the process of choosing paint becomes difficult.
Though many paint companies will claim to produce the best paint, very few paint manufacturing companies make paint worth buying.
Paint is primarily comprised of 3 things:
Pigments, which are finely ground particles or powders that provide the paint color.
Binder provides adhesion, integrity and toughness to the dry paint film by binding the pigments together. The binder also affects the paint sheen.
Liquid (or the "carrier") provides the desired consistency for the pigment and binder to be applied on a surface.
If high quality materials are not used in the paint-making process, the paint will quickly begin to peel, fade and/or deteriorate.
The majority of the cost for painting is for labor, not for paint. Generally, the cost of paint is only 15% of the overall painting cost. Therefore, paying $20 dollars more per gallon for quality paint won't drastically increase the overall painting cost, but will greatly increase the paint performance and extend its lifespan by 2-5 years.
The most reliable companies for producing high-quality paint are: Benjamin Moore and Sherwin Williams. Few other companies produce paint that is equal in durability and value.
In short, it always saves long-term to buy the higher-quality paint.
If you have any questions, call Kennedy Painting at 314-952-0156. Kennedy Painting is a reliable painting company that has been serving the St. Louis area since 1998.