Why Paint the Kitchen Cabinets In Your St. Louis Home? We Have Three Good Reasons
---
If you spend any time on home improvement and decorating websites, you probably know that cabinet painting is massively popular. It's not a new trend, but rather an option that is simply enjoying refreshed popularity.
For a few examples, take a look at Houzz.com when you have a moment. In fact, to make it even simpler for you, just click here: cabinet color ideas.
So, aside from looking fantastic, what are the benefits of cabinet painting? Is there practicality lying under those pretty finishes? Let's take a look.
3 Reasons Why Cabinet Painting Makes Sense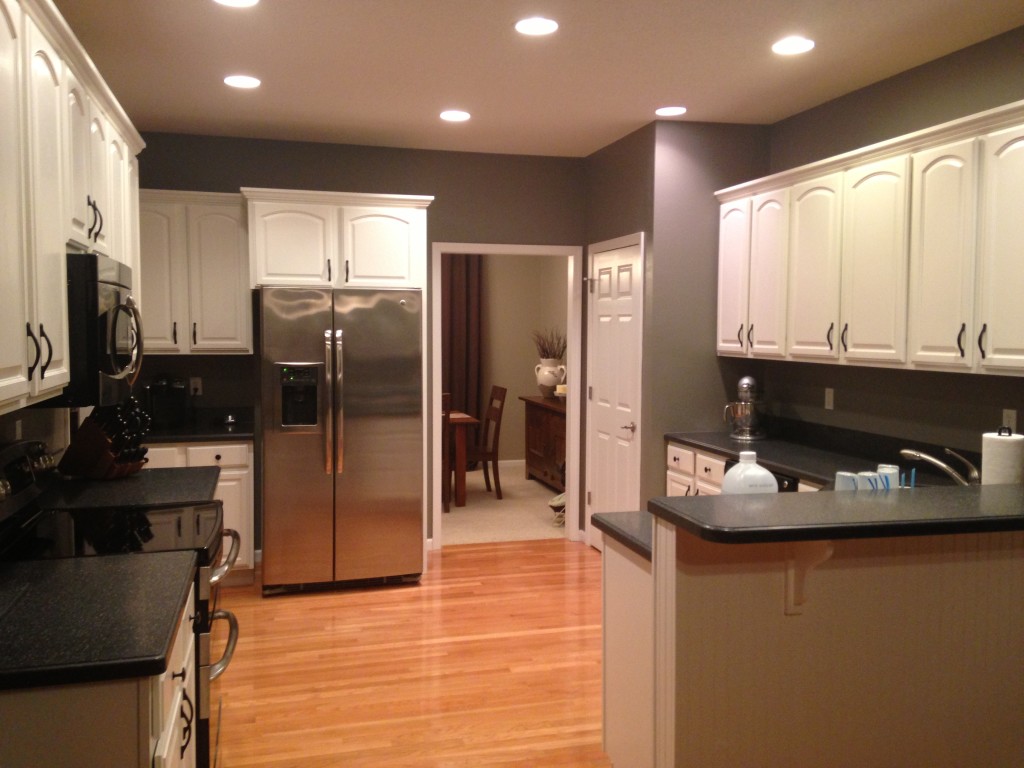 Cost-effective – Compared to a complete cabinet replacement, painting costs substantially less. And, when you combine a fresh finish and possibly new hardware, the transformation will make your kitchen practically unrecognizable.
Less intrusive – Let's face it: it's hard to have any room in your home be monopolized, but especially the kitchen. Painting your cabinets takes much less time than the alternatives, meaning your home's command center will be up and running in no time… and in style.
Very fashionable – As we touched on above, this is bigger than just "trendy." Cabinet painting is an enduring, fantastic option, and offers the chance to quickly modernize your kitchen.
Do You Need to Hire a Professional to Paint Your Kitchen Cabinets?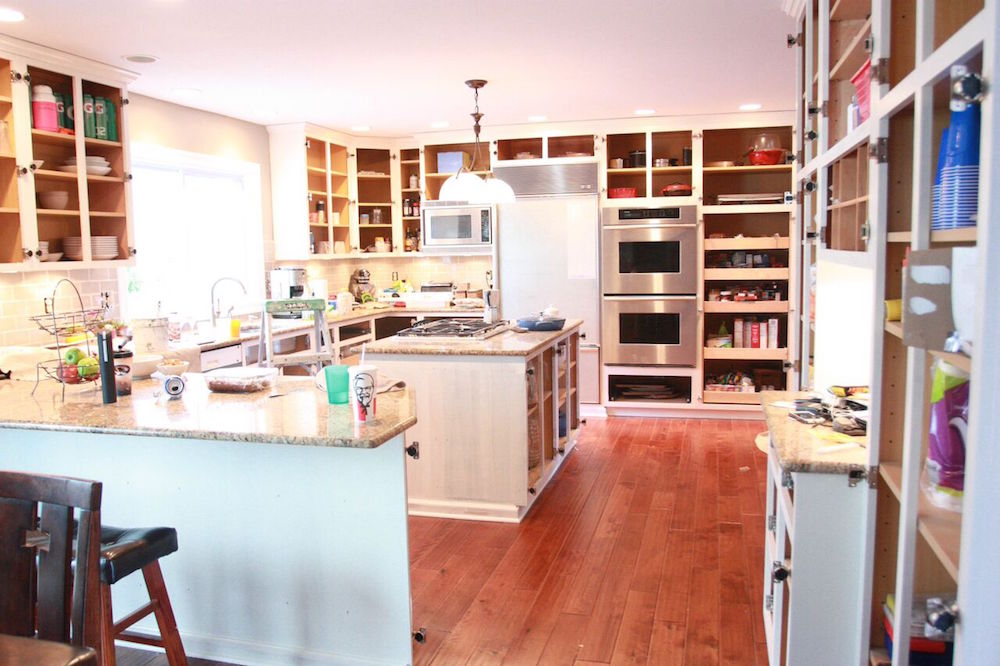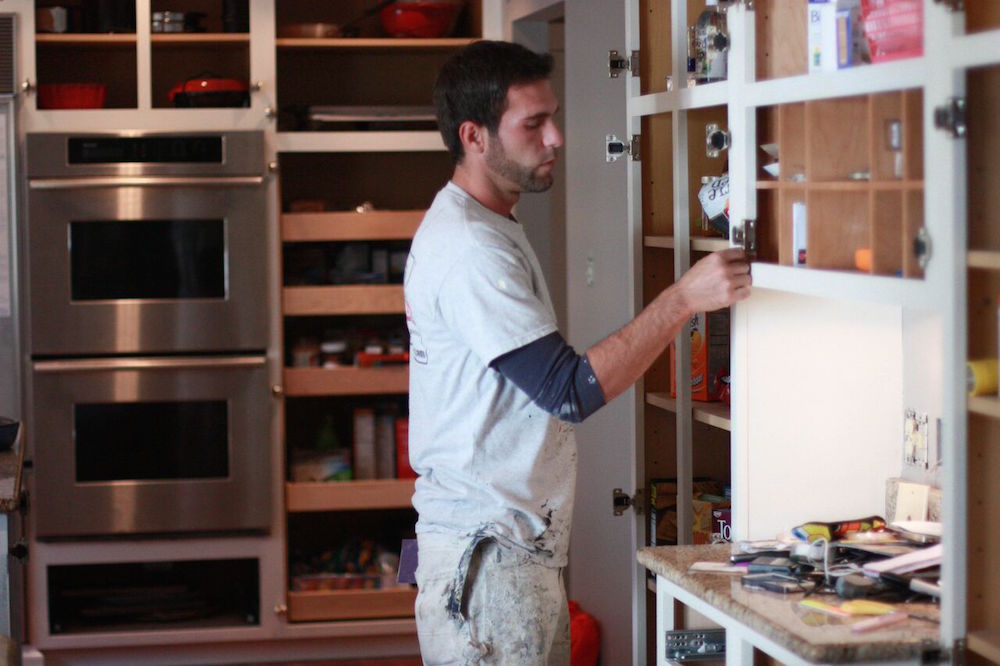 The photos above were taken during a cabinet painting project we recently completed. As you can see, this is an involved process, and it requires expertise. A DIY (do-it-yourself) cabinet painting adventure is definitely possible, but without the right products, tools, techniques, and skills, it can quickly become a DIY nightmare.
A professional painter can also ensure that a longer-lasting, more durable finish is created. This is especially important for cabinets since they're a surface that experiences a lot of wear, tear, and washing.
Cabinet painting is just one of our areas of expertise. If you would like to discuss your project goals and vision, why not contact us at Kennedy Painting today? It would be a pleasure to talk with you!