What's the Best Kind of Paint to Use in Your Bathroom?
---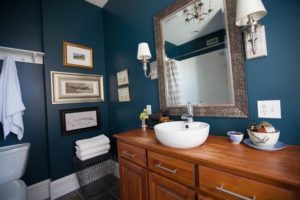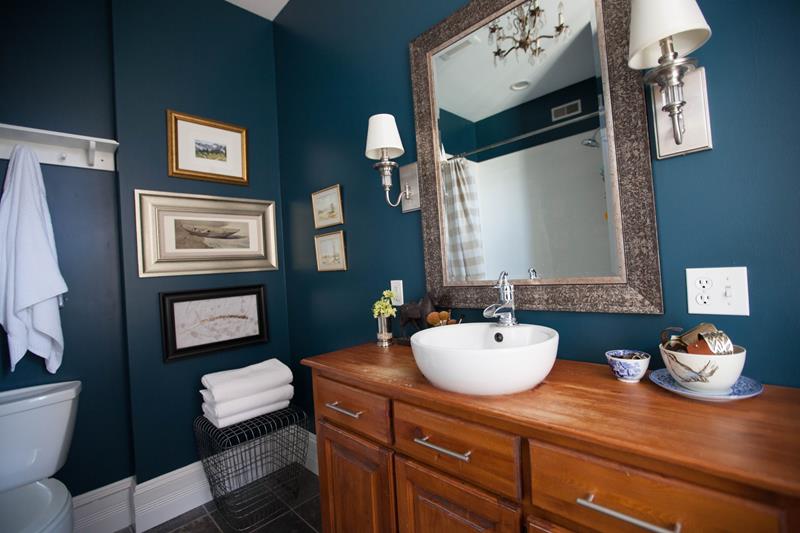 Bathrooms are unique.
They're smaller than many other spaces in the home, typically anyway, but they endure a huge amount of traffic, wear, and tear. There are also harsh environmental conditions at work, like steam from showers, splashes from kids, and drastic temperature changes, all of which put a strain on paint products.
So, as you plan your next bathroom painting adventure, definitely consider your favorite colors and styles, but also do yourself a favor by carefully choosing the best product.
What Should You Consider As You Choose Your Bathroom Paint?
Color – Pick your paint strategically, not just selecting a color you love, but one that really maximizes and enhances the attributes of your bathroom. For example, take a look at these tips for choosing a product that

best suits a smaller space

.

Sheen – Remember, a paint's sheen can lie anywhere on the

spectrum between flat and high-gloss

. Flat absorbs light and is not as durable, while glossy paint is very reflective and tough. Even though higher-gloss interior paint can be trickier to work with and less forgiving of surface imperfections, its durable nature makes it a good candidate for a bathroom space. Talk to your painting professional, but a semi-gloss product might serve you well.

Mildew-Resistance – Many formulas are resistant to the growth of mold and mildew. This can be helpful for a space that experiences such a high level of moisture and humidity on a consistent basis. Most bathrooms will be okay, however, so long as there is plenty of ventilation (that's a must!).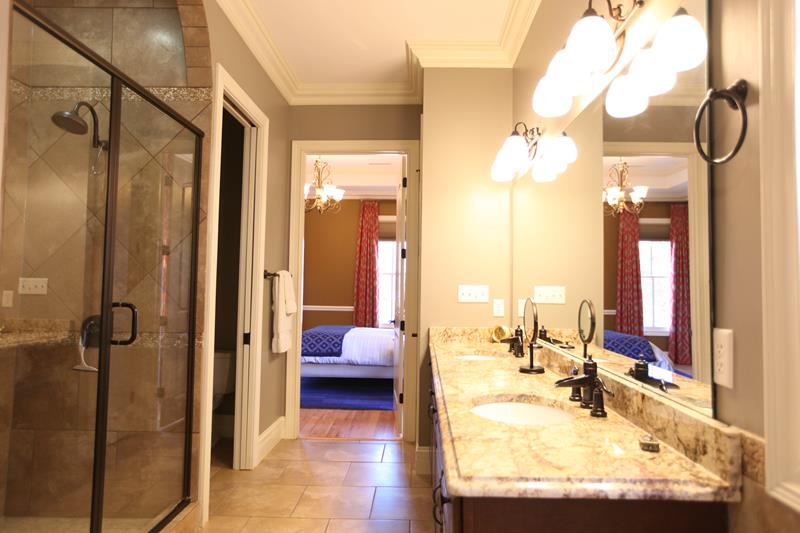 PRO TIP:
Make sure your bathroom paint has dried and cured thoroughly before you take a shower.
This might sound simplistic. Who would shower in a room with wet paint, right? What many homeowners don't realize, however, is that the paint needs to fully cure before it's ready to stand up to elevated moisture levels. While paint in a typical living space is ready for action in short order, it's best to let your bathroom stand for several days before it's considered ready for its first day on the job. This is dependent on numerous factors, so be sure to ask your bathroom painter for their specific insight into curing time based on your space and products.
Looking for house painting services in the St. Louis area? Your team here at Kennedy Painting is ready to help! Contact us today to begin discussing your project goals.