What Is the Best Paint to Use in a Bedroom in St Louis, MO?
---
What Is the Best Paint to Use in a Bedroom?
An experienced painter will squint his eyes and hold his temples as he tries to answer this big question. There are, after all, multiple elements to consider, including:
Style
Taste
Functionality
Quality
Price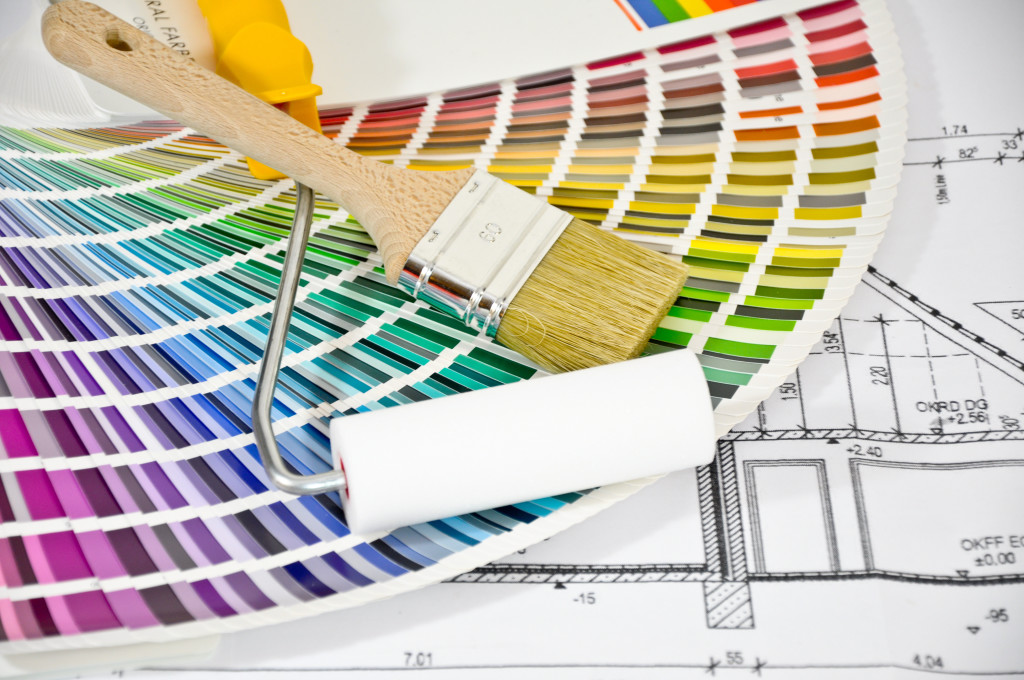 Assuming you have a standard home and want the freshly painted bedrooms to be safe to sleep in that same night, we recommend several low–VOC latex paints…
What Style Home and Type of Walls Do You Have?
Most homes have drywall or gypsum board walls. Our recommendation of a low–VOC latex paint is based off this assumption. 
If you have an older home with plaster, or unique wall systems like stucco, stone or wood panelling, there are other interior paint products that would serve you better.
For most homes in the St. Louis area, the best paint to use in a bedroom would be one of the following:
Benjamin Moore Aura (Low VOC) – Low-VOC has fewer Volatile Organic Compounds, the elements that cause the odor we generally associate with fresh paint. 
Sherwin–Williams 

Duration Home® 

 – Although these paints are more expensive, they are very eco-friendly and safe for children and individuals with sensitive respiratory conditions.
There is a long checklist to consider when selecting colors, styles and materials for a paint upgrade in your home. Many of our clients are understandably extra concerned with their health and the health safety of their children and pets in the rooms where they sleep. 
Talk to an experienced painter about your concerns. There are many "green" paint options available, even if you find yourself very sensitive to smells. 
However, you can rest assured that interior paint products today are very consumer conscious, and even if you do not go with more costly options, you can still get safe, clean paint for a reasonable price.
What is the best paint to use in a bedroom? Give us a call and we can talk you through your level of sensitivity and budget, and help you make the best choice for your home and situation.
Ready to Change the Color and Style of Your Bedroom for the Summer?
Check out our other interior painting services. If you have more detailed questions, especially about painting different types of wall coverings or building materials, we would love to hear from you.