What Are Paint Sheens?
---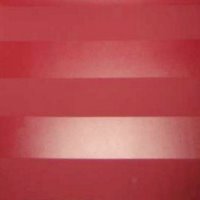 Homeowners often ask the question: "What is paint sheen?" In short, paint sheen is the shine or lustre in the paint composition. Here are the different paint sheens and what purpose each one serves best. Hopefully this list will help guide you in the paint selection process.
Flat/ Matte – This finish is completely non reflective and helps soften the look of wall and helps hide surface blemishes. However, once painted, this finish easily gathers stains, but is not easily cleaned. Because of this attribute, flat finishes work best for low-traffic rooms and ceilings.
Satin/ Eggshell – Satin and Eggshell have very similar attributes, Satin paint is just a tiny bit shinier. Both have a slight gloss that adds warmth and dimension to a room, while still being easy to clean. This finish works best for bedrooms and living rooms as well as trim, window frames, shutters and surfaces that need routine cleaning.
Semigloss Paint – Semigloss paints have added durability, but give a pleasingly subtle shine. They have more shine than satin finishes, but are more resistant to dirt and scuff marks. This finish is often used in kitchens and bathrooms since it holds up well in areas of high-traffic and/or extra moisture. Semigloss is also used commonly for trim and window frames.
Gloss or High Gloss – Gloss finishes are lustrous and extremely durable, but aren't suited to hide surface imperfections. High Gloss finishes are ideal for doors, garage doors, decorative metal, and other metal decorations or accent trim.
If you have any further questions, give Kennedy Painting a call at 314-952-0156. Also, feel free to contact us online for a free estimate.