Refreshing Interior Paint and Plasterwork in St. Louis City's Central West End
---
As a professional painting company, we have the privilege of being invited to many, many homes of all shapes, sizes, and styles. It keeps things interesting and fresh, as every job is just a little different.
Occasionally we have the opportunity to work in an especially unique, beautiful place. Such was the case when we were asked to refresh the interior paint and plasterwork in this particular home. 
A Unique, Stunning Hearth Room
Take a look at the panoramic photo below that was taken before we got to work.

Even though this hearth room was looking a little tired and worn, can't you still feel the glow of the fireplace, and see its reflection flashing on the floor? It's an architectural style that calls back to days long gone, when a family would gather in the warmest room of the home to talk, relax, and maybe enjoy a good book as the evening hours wore on.
The scope of our work included:
Priming new plasterwork – After the new plasterwork was added, we followed by priming with PPG's Perma Crack 4-603
Ceiling and walls – We painted these surfaces with Sherwin Williams Superpaint, flat
Trim accents were painted with two coats of Sherwin Williams Pro Classic, semi-gloss
Gold accents were painted with two coats of Gold Metallic
And, as for the finished product, what do you think?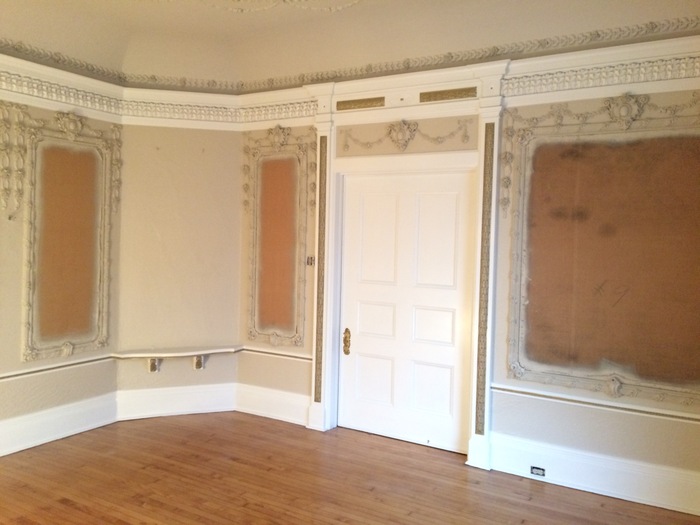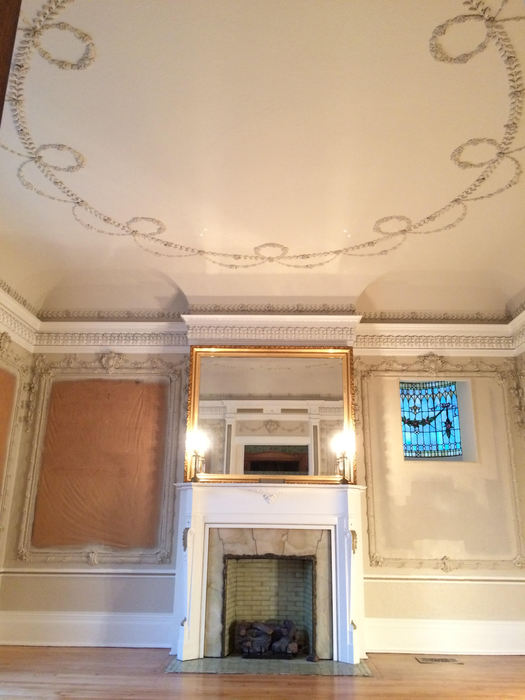 Do You Need a Professional Painter?
If so, it would be our pleasure to help! Whether your project is large or small, interior or exterior, a sprawling hearth room or a spare bedroom, we look forward to serving you.