Painting Walls and Built-Ins in Ballwin, MO
---
We recently finished an interior painting project for a homeowner who has a beautiful, but unique, design structure in their home. Specifically, they have a set of built-ins that fills one end of the room and, in conjunction with the wainscoting, leaves very little actual wall space.
Rather than choose paint colors that favored only the wall, wainscoting, or built-ins, we went a direction that caused all three elements to stand out and work together beautifully. Take a look at the room (shown below) before we got to work.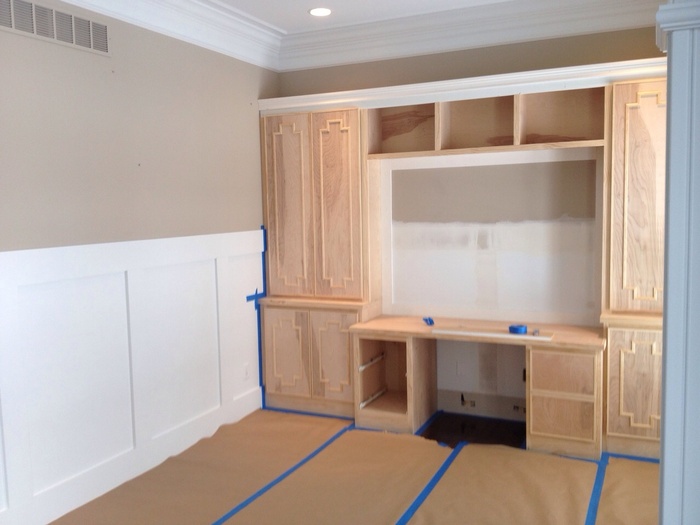 Strategic Interior Painting – Using Rich Wall Colors!
We carefully prepared and primed the surface, then laid down two coats of Porter Silken Touch, custom-matched to Sherwin Williams' Moody Blues, on the walls. The color is bold, but not overbearing, and it's in keeping with the classy feel of the room. Since it isn't too subtle of a color, though, it allows the minimal wall space to shine rather than disappear.
The clean, crisp white we used for the built-ins matched the wainscoting and existing trim, connecting all the dots for this space.
What do you think of how it turned out?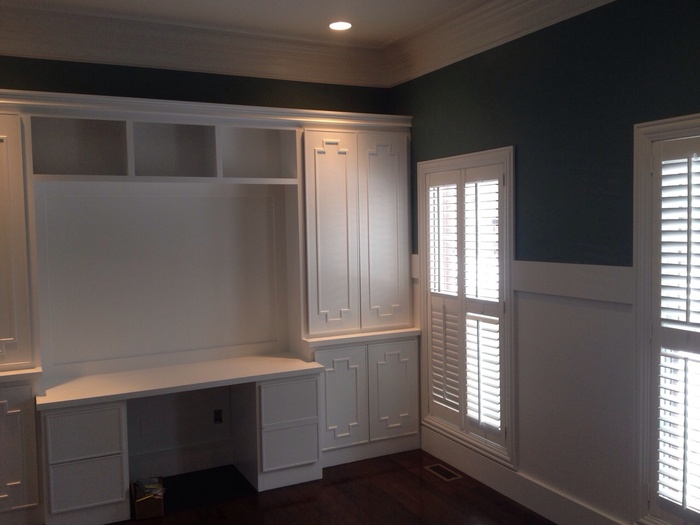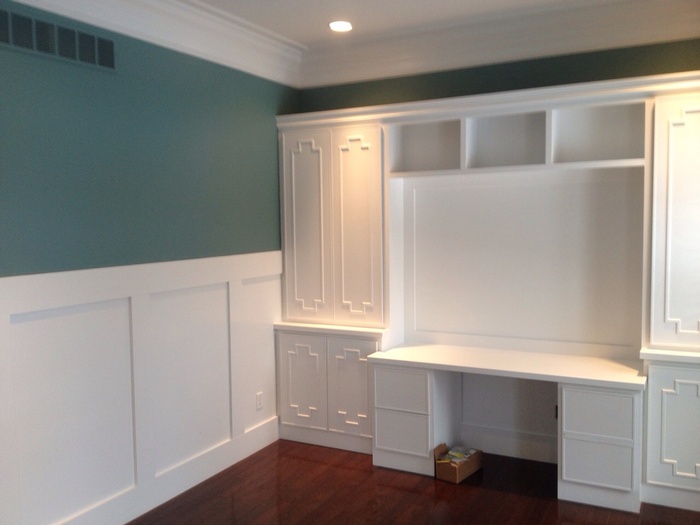 Are You Looking for a Professional, St. Louis Painting Company?
If so, we hope you will contact us at Kennedy Painting! Painting is our passion, and we truly believe that we let that show every time we start a new project. How can we help you make your project idea a reality?