Painting Is A Great Remodeling Choice
---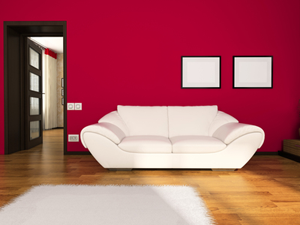 St. Louis and other area homeowners can be faced with the decision of how best to change their home in order to make it function for their family. Different life events can make our first decisions in paint color choices or space design outdated and no longer functional. Weddings, babies, job changes, relatives moving in, all play a part in the changing dynamics of life. When your dynamics change, your needs can change as well.
People often just want to upgrade as well. Advancing along a career path will bring more income, and with that people often consider giving their homes a makeover.
If you've thought about moving instead of remodeling your home, you'll want to take the decision seriously. There could be good reason for you to choose to change your current home rather than moving.
Many homeowners choose to renovate or remodel. Moving in itself can cost more than it would to remodel your bathroom, especially if you are selling your current home and buying a new one. Just the down payment or realtor fees can cost more than remodeling. Then you'll have taxes, fees, title fees, and more to pay that you would save if you remodeled your space.
The kitchen and bath areas of homes are the most common rooms for remodeling. These areas are the most functional in your home and are the areas with the highest traffic. So it makes sense to add more space and function to the kitchen and/or bathrooms.
In older homes, the walls of the home were not open to share space. For instance, the kitchen normally didn't open up to the living room like in modern home designs. These walls can be rearranged to make your home function better, or your bathroom could be remodeled which are all wonderful if you can afford it, but the cost for such changes will be way more than repainting costs.
Your kitchen area should be a place where your family can gather and spend time together. Eating and conversation have always been a highly social activity. Cooking, prepping meals, having drinks, eating, and more are done in kitchens today, all while watching T.V., listening to music, or entertaining guest that are treated like family.
If your kitchen isn't a fun and friendly place to hang out, you're missing a lot of great family time. Your home probably has great potential that you just can't see with your current paint scheme. It's hard to imagine what an area will look like if you change it, so it's not easy to plan for new color.
Repainting is always a great option if you don't want to do any wall moving or rearranging. Interior painting is a wonderful option that will change your home into a more inviting, beautiful place. Fresh paint colors on your walls will make your home look completely new again and the cost is minimal when compared to remodeling or moving into another house.
At Kennedy Painting, we can help you with your painting project. Our design services will provide you with all the necessary experience and skill needed to freshen up your space and make it more pleasing for you and your family.
Paint does much to set moods, so planning for different areas of your home is important. How you want to feel when you use the room is a top consideration because color can create that feeling.
We've been helping St. Louis County residents like you to design and repaint their homes since 1998. We are a local family owned business that has built a solid reputation as expert painters in the area.
If you are interested in learning more about our painting services for your remodeling, please call Kennedy Painting at 314-952-0156 or complete our online request form.