Interior Painting and Repairs for a Beautiful St. Louis Cemetary
---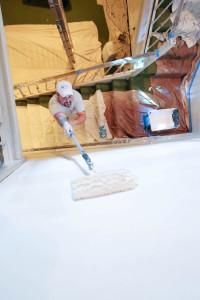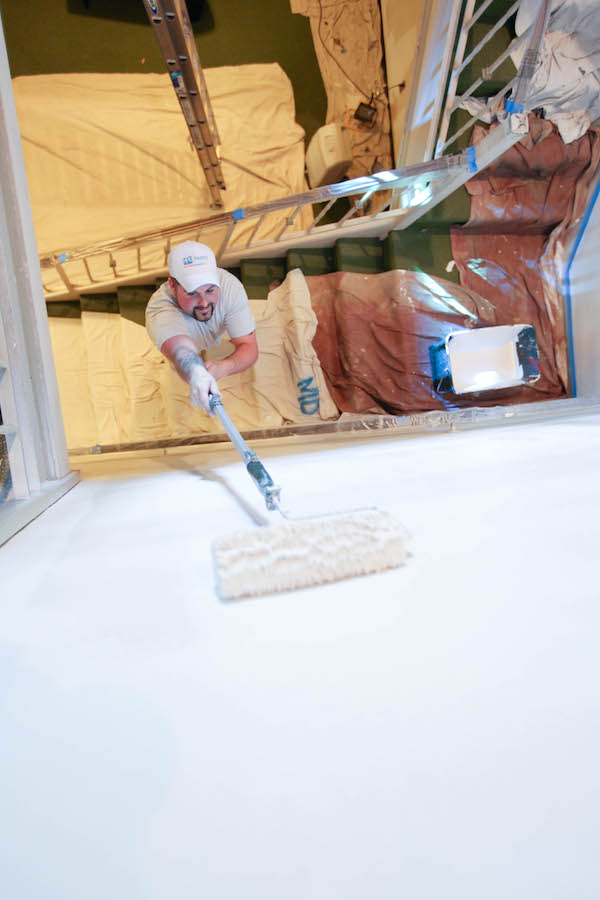 This project involved plaster repairs and interior painting, completely refreshing the chapel at this local cemetery. We worked carefully and respectfully, and were honored to be chosen to meet this extensive painting need.
Aside from now having beautiful, sound surfaces, the photos below are a joy to look through because of the unique beauty of the space itself. Join us for a quick project tour, and we'll share a few of the highlights along the way.
Preparing to Paint This Stunning Chapel
We began by thoroughly protecting the surfaces that were not to be painted. Not only do we want to care for our client's property, but this initial time investment allows us to move efficiently through the rest of the project.
Isn't the ceiling stunning? It has a very European architectural flavor.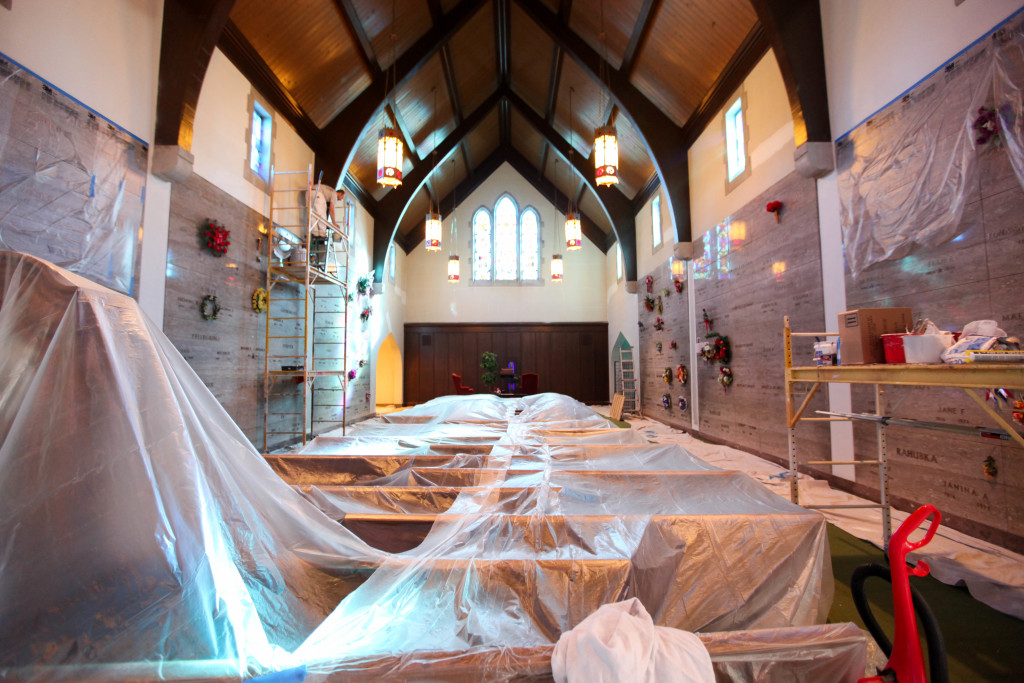 Both in the main chapel area and in the outlying wings, we repaired damaged portions of the plaster. There were cracks that needed to be addressed quickly before they had a chance to grow into more serious issues.
We spot-primed the repairs to ensure a smooth finish and proper adhesion, then began painting throughout the following areas:
Primary chapel space
Chapel basement
Wings and stairwell
Foyers
Bathrooms
Crisp, Clean Interior Colors and a Smooth Finish
The color is simple but fits the space perfectly, offering a clean brightness that absorbs and shares the natural light. It's tranquil, and allows all the other details of the space to stand out. Take a look to see what we mean.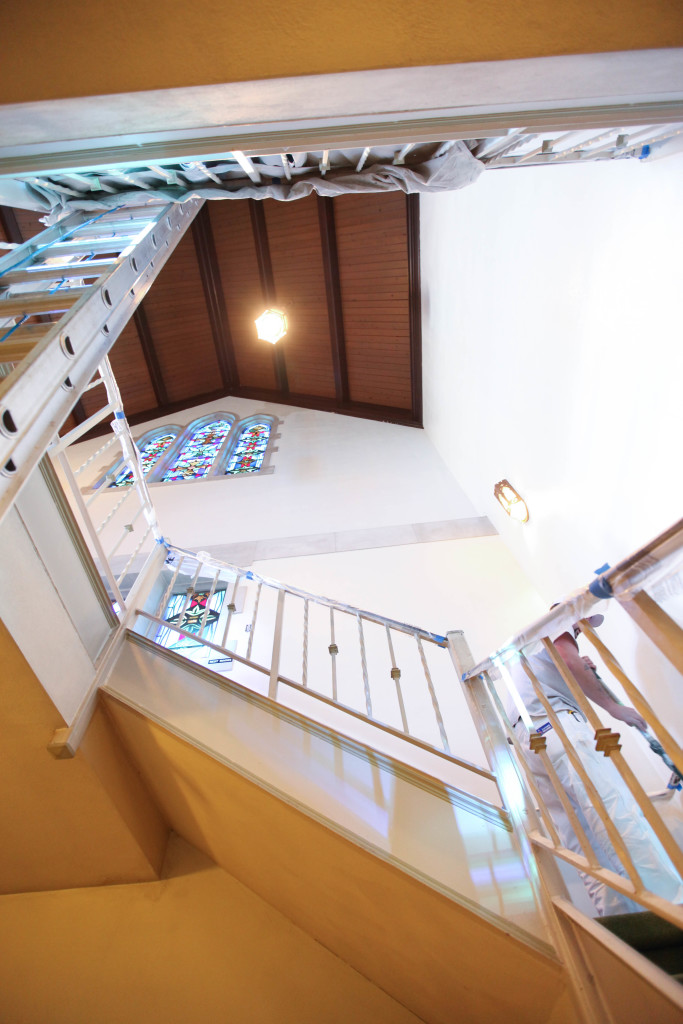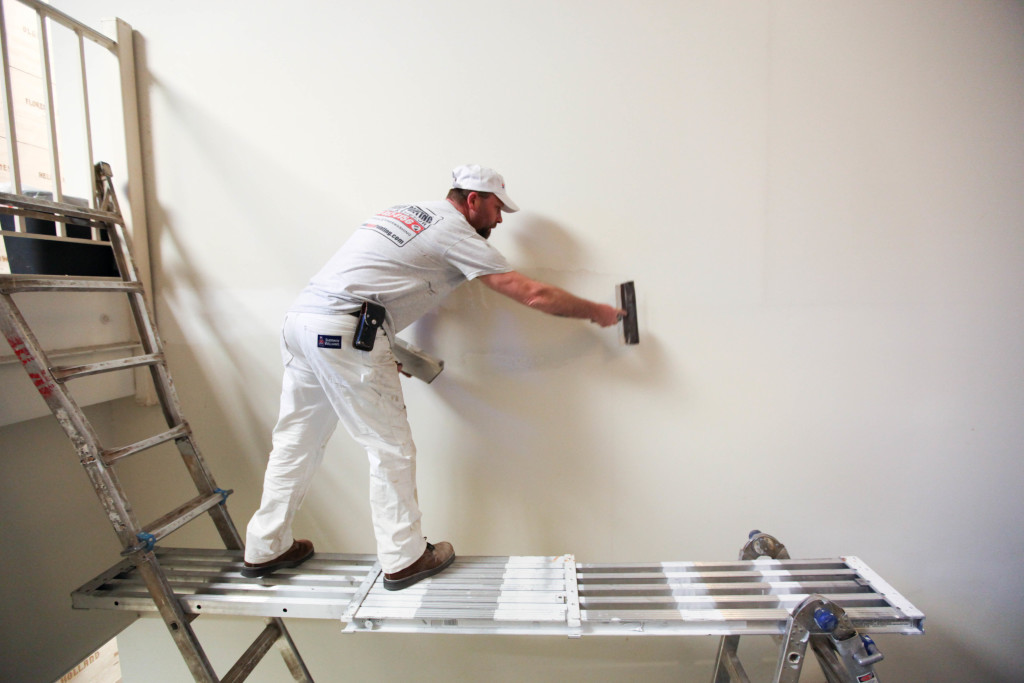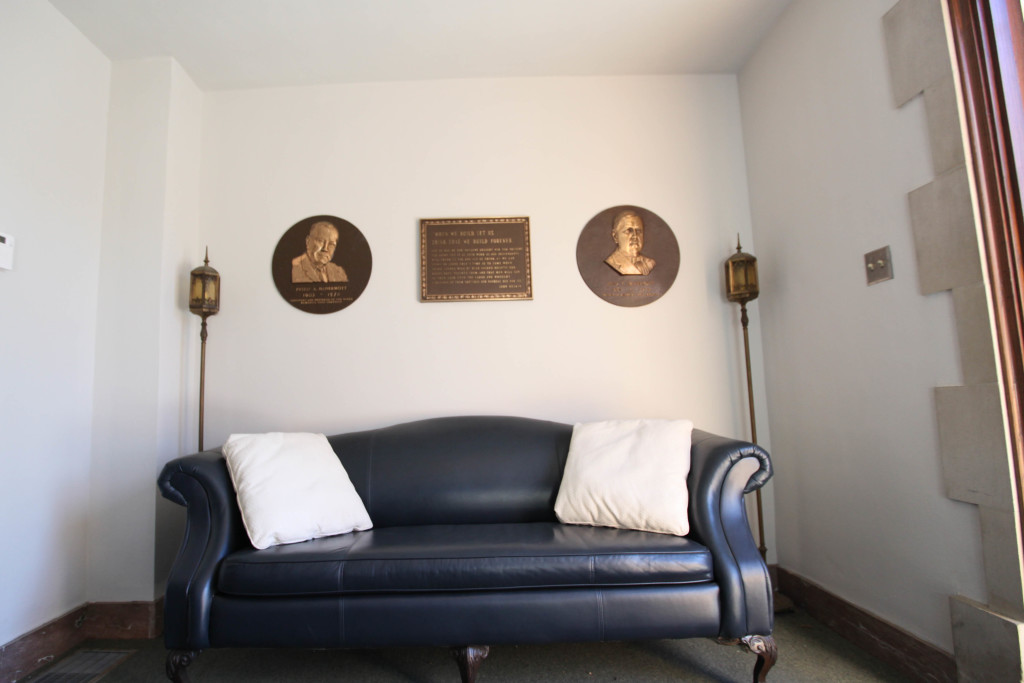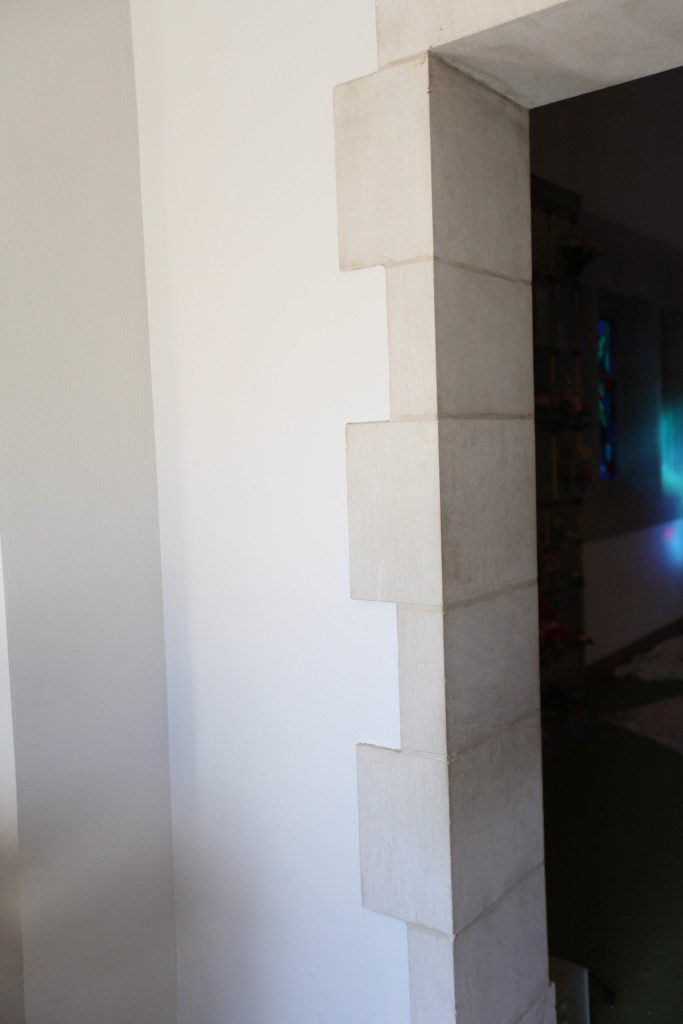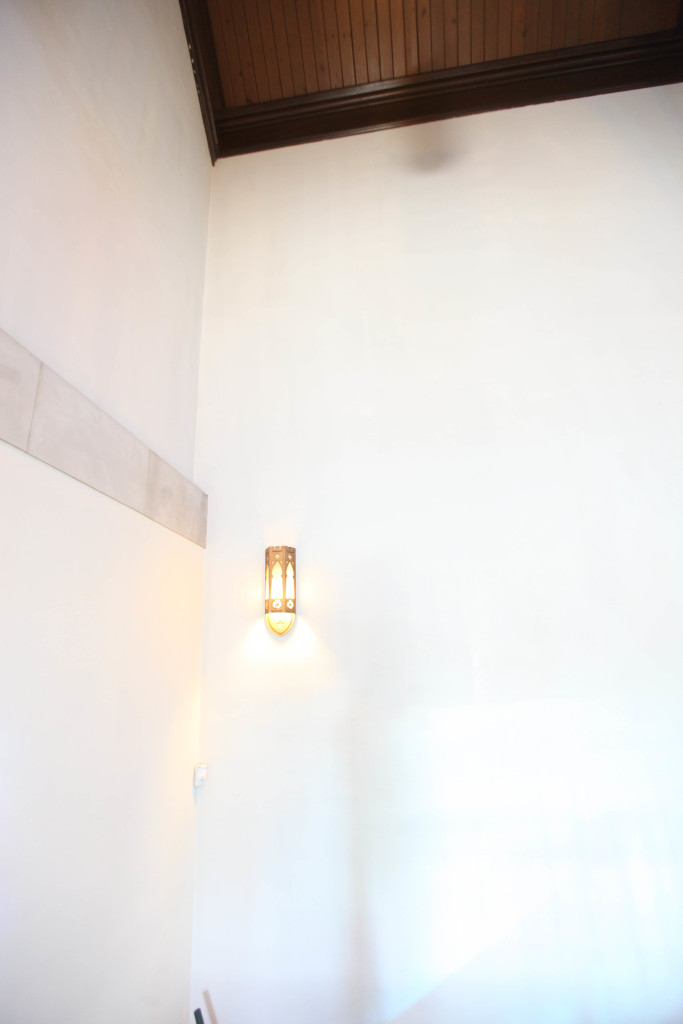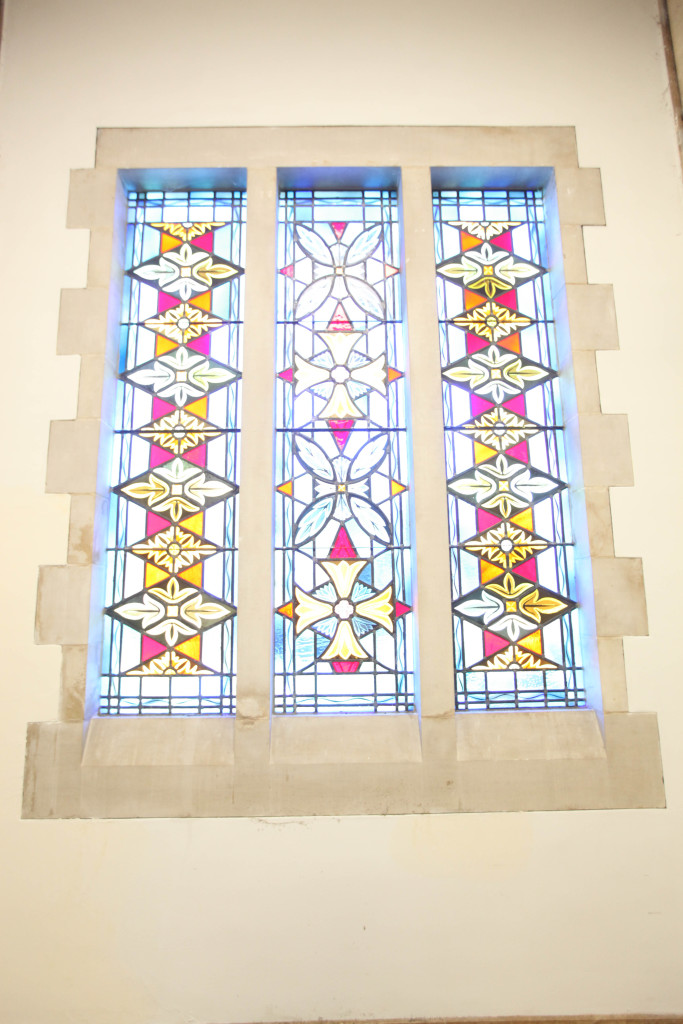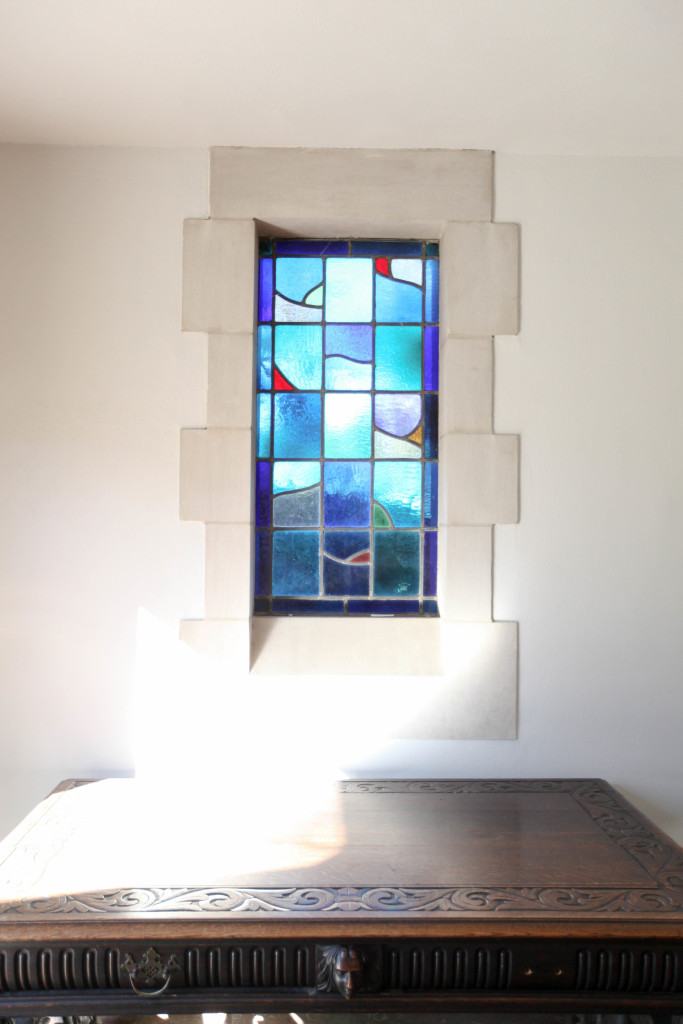 From thorough surface preparation to our final cleanup, this project called for a variety of products and services. It was a pleasure to offer our expertise!
Can We Answer Your Commercial Painting Questions?
The team here at Kennedy Painting is ready to serve you! If you'd like, you can start by viewing our services, or familiarizing yourself with some of our past work. When you're ready, we'll be here.