How to Paint with Black Paint and Get Away With It… St. Louis, MO, Painting
---
4 Common Misconceptions about the Color Black: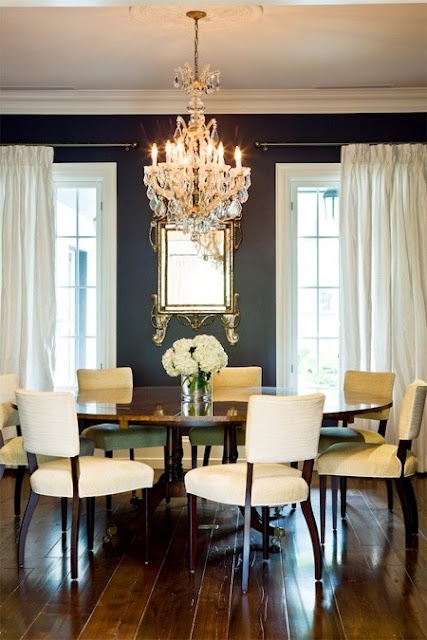 1) Must be used in a contemporary setting…
When accessorizing the room, add rustic or antique pieces and decorations to tame the punchy audacity of a black wall.  
White or light upholstered fabric will lighten the space significantly; although for the less adventurous, light vases, frames and draperies will easily break up the intensity of a dark background.
The period and style of the picture frames, vases and wall coverings give unlimited options in the setting and style of the design.
2) Makes a room look small…
What makes a room feel small is how you accessorize and furnish it. Many people turn away from black because they are afraid it will make a room feel small or cramped.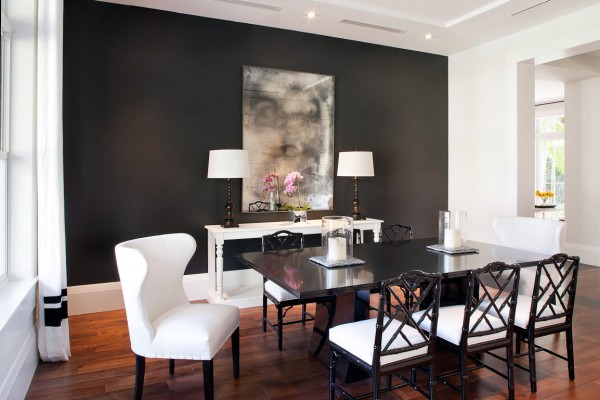 When properly thought-out and designed, black will not make the walls close in. It can add a vibrancy and energetic impact that is also very unique.
3) Black Is Too Bold…
When in doubt…add white (or cream.) As mentioned before, in a smaller area, items like art or picture frames, vases and draperies can add gestalt, and accentuate the darker background.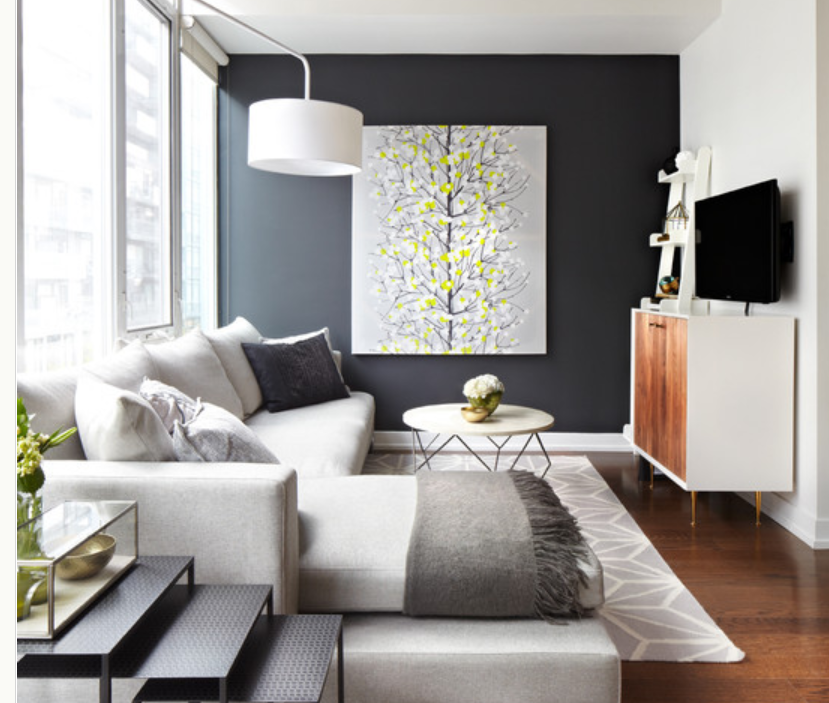 A great go–to curtain is the West Elm Crushed Velvet in Ivory. These classic drapes will break up the intensity of a black wall and add an elegant effect. For larger rooms, you may want to consider light-colored furniture; not necessarily white, but shades of lighter cream or beige. 
4) Black is not One Color
…
To put a little extra complexity into your black, consider adding a little Sherwin Williams Bohemian Black 6988. This will modify the black and spice it up with a hint of a different undertone.
For those concerned that a black wall may still be a little more than they are comfortable with, a great way to gently tone black down is to add a hint of Sherwin Williams 7069 Iron Ore. The silvery sheen of Iron Ore lends a calming elegance to the rich black. 
Don't be Afraid…Go For It!
So now you know how to paint with black paint and get away with it…we'd love to hear about your application!
Give us a call for tips on interior painting, color consultations, or for any painting questions or painting related advice.