Custom Bathroom Painting in Fenton, MO
---
When you run into a problem, it's amazing how far a little creativity will go to solve it. In the case of this particular interior painting job in Fenton, it required both a little creativity and some custom, detailed painting.
The goal behind this project was to match a wallpaper that our client liked very much. The issue with the wallpaper itself was two-fold: it was very costly, and because of the steam and moisture level of a bathroom, wallpaper just isn't typically a good idea for that particular room of the house.
Creating Faux Wallpaper
Our process included the following:
Repaired pops and bubbles in the ceiling
Retextured
Restored the caulk in the crown
Complete surface preparation and painting!
For products, we used Black and Heavy Cream by PPG and Down Home by Sherwin Williams for the brown stripe.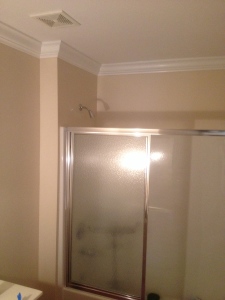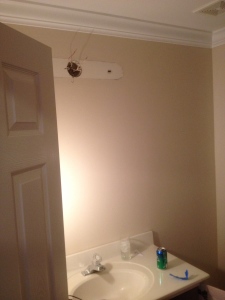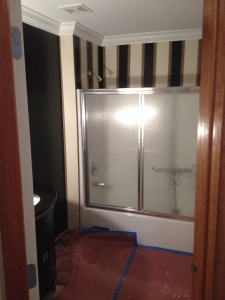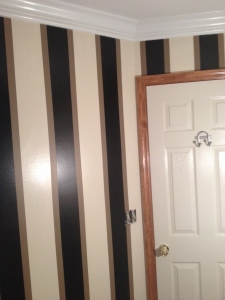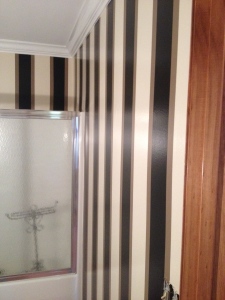 The end result is a finish that looks just like the high-end wallpaper our client had in mind, but is durable enough for a bathroom and completed at a fraction of the cost. It doesn't get much better than that!
Do You Need a Professional Painting Company?
If so, we hope you might contact us at Kennedy Painting! We would love to hear about the project you have in mind, then do all we can to make it a reality.