How Do You Clean Painted Kitchen Cabinets?
---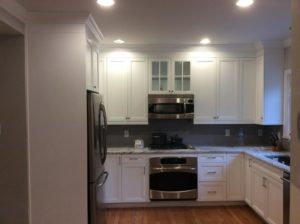 There's a lot to love about painting kitchen cabinets. Endless options, updated style, more economical than a replacement, and the list goes on…
The only thing that holds most homeowners back is a lingering fear that painted cabinetry just isn't as durable, or that a single washing will leave the finish ruined and their dollars wasted.
So, is this true? Not if you take the right approach.
Start Off Right – Hire a Professional Cabinet Painter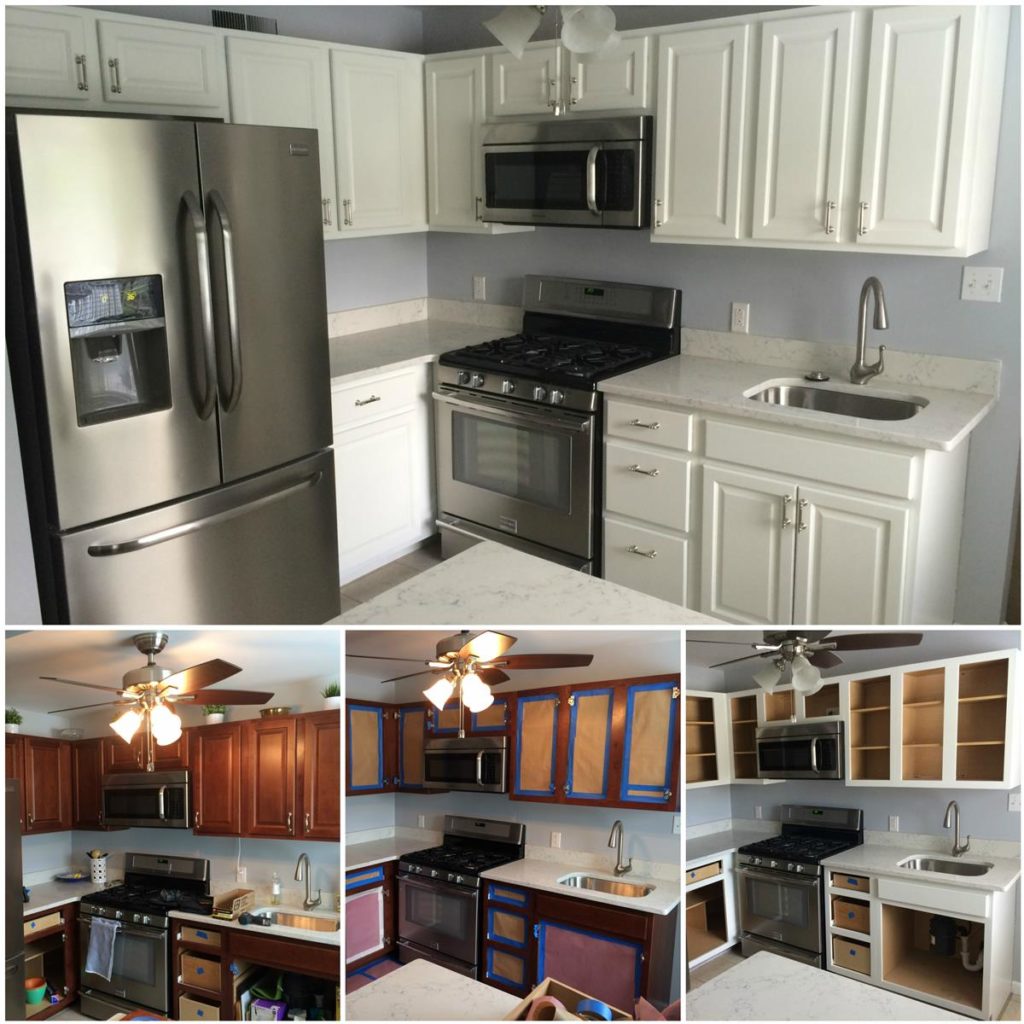 DIY tv shows and home improvement articles make cabinet painting sound like a fun, simple weekend project, but the process really isn't that simple. Well, not if it's done right anyway.
To look its best and perform optimally, your cabinet's finish requires thorough prep, product knowledge, and skillful application and finishing techniques. That's the key to durability, longevity, and a flawless look.
For a closer perspective of this kind of prep, spraying, and finishing, be sure to take a look at this hutch we painted recently. Quite a transformation!
Cleaning Your Cabinets the Right Way
Here's the good news: your professionally-painted cabinets are just as durable as any other, if you employ the right cleaning habits/techniques.
NEVER:
Use an abrasive pad

Scrub aggressively

Try a harsh cleaner

Wait too long between cleanings
ALWAYS:
Use the gentlest method possible to accomplish your mission

Try a solution of warm water and dish soap, cleaning with a soft cloth

Clean frequently to avoid a buildup of stains or residue (especially near your cooktop!)

For more tenacious stains on white cabinets, mix 2 cups warm water, 1 cup of vinegar, and 1 tablespoon of baking soda
Do you have an all-white kitchen? They can be stunning, but they do require some elbow grease. Be sure to check out this Houzz article dedicated to keeping your white kitchen white. It's a great read!
If you have any other cabinet painting or maintenance questions, please contact us at Kennedy Painting. It would be our pleasure to serve you!