Choosing the Best Interior Paint Sheen for Your Project in St. Louis County
---
You might not be the kind of person who enjoys hanging out in a paint supply store (that's generally more suited for paint enthusiasts like us!), but if you have, you know that the options seem, well, limitless. Those colorful little cards and swatches go on for miles, wrapping around the corner and out of sight down each aisle. On top of that, there are different brands to choose from, and even though it's not very considerate of them since you're trying to make decisions, they all claim to be the best.
While we won't step into the topic of choosing brands, we thought it would be helpful to discuss the different sheens of interior paint that are out there. Offering this kind of bird's-eye perspective can help you to narrow down your selection a bit, and pair just the right kind of paint to meet the needs of your interior painting project.
What Exactly Are Flat, High-Gloss, Satin, and Eggshell Paints?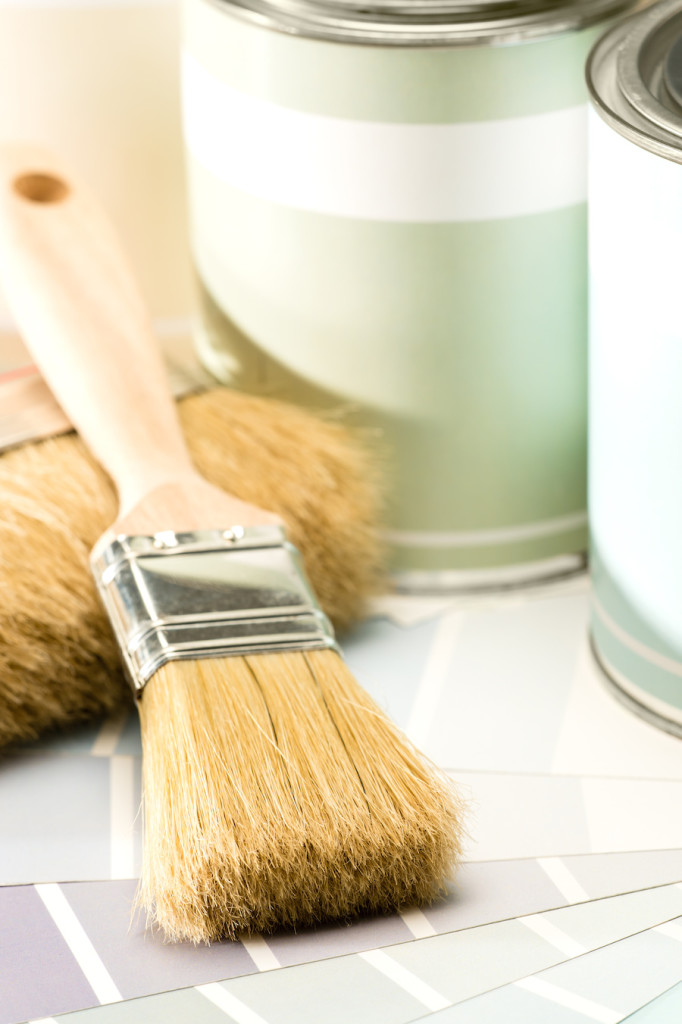 Sometimes your paint options sound more like an odd breakfast buffet than specifically engineered formulas! Here is some clarification for you:
Flat Paint – Flat interior paint means that there is very little reflectivity because of the specific nature of the formula. This kind of paint is most commonly used on ceilings since it isn't very shiny, and also because it is quick to scuff and show marks.
Satin, Eggshell, and Semi-Gloss – These can be grouped together because, while they are definitely not interchangeable, they do share some similarities. All three offer more of a sheen than flat paint, meaning their reflectivity and brightness is a little higher, and they also are more durable (not as quick to scuff) than lower-sheen options. Unfortunately, however, they tend to show imperfections in the wall more easily than the very forgiving cover that flat paint provides. Because of that, extra surface preparation is generally required to have that smooth, perfect finish.
High-Gloss – This is the most unforgiving paint option, but it also does provide a rugged, washable surface. You might find semi-gloss and high-gloss paint in a bathroom or kitchen, for example, where it needs to be able to stand up to splashes, scrubbing, and general wear and tear. You also can strategically use this sheen to highlight accents in a room, such as architectural features that are worthy of a little extra "pop."
Do You Need a Professional, St. Louis Painting Company?
If so, why not reach out to us at Kennedy Painting? We can help to remove the question marks when it comes to your interior or exterior painting needs. It would be our pleasure to help!