Tips for Staining and Caring for Your New Deck or Fence in St. Louis
---
Do you have a freshly-installed deck or fence? Fantastic! The key now is to take the steps necessary to make sure your new wood is cared for and set up for a long and healthy life. We have a few tips and product suggestions for you below that will help with exactly that.
And, for a little inspiration, we've included some before/after photos taken of a project we recently completed. Enjoy!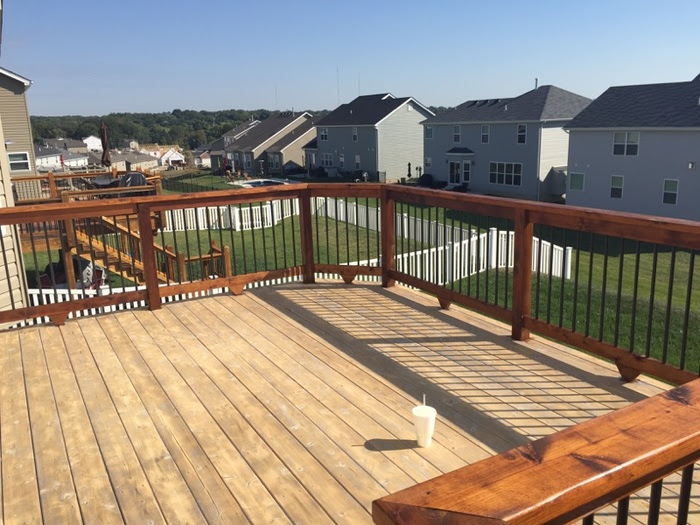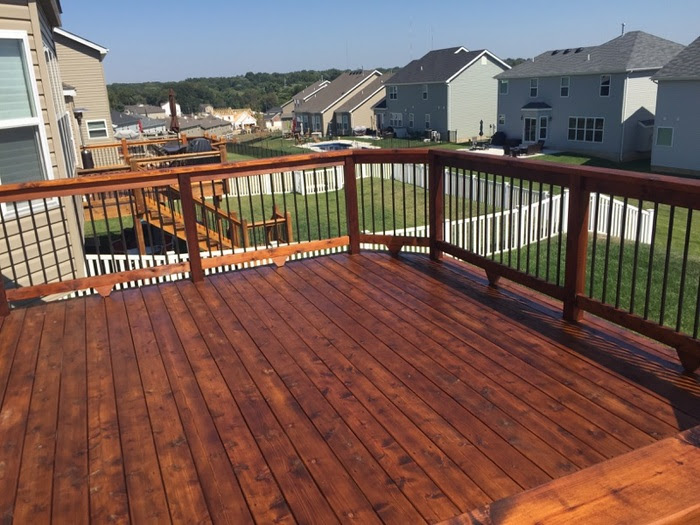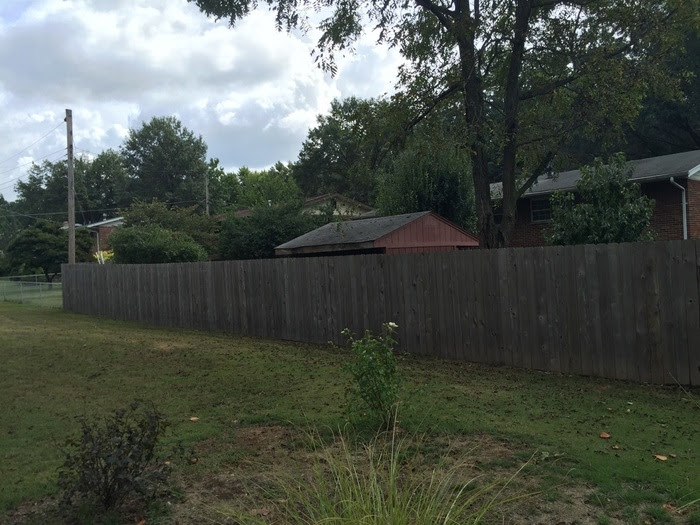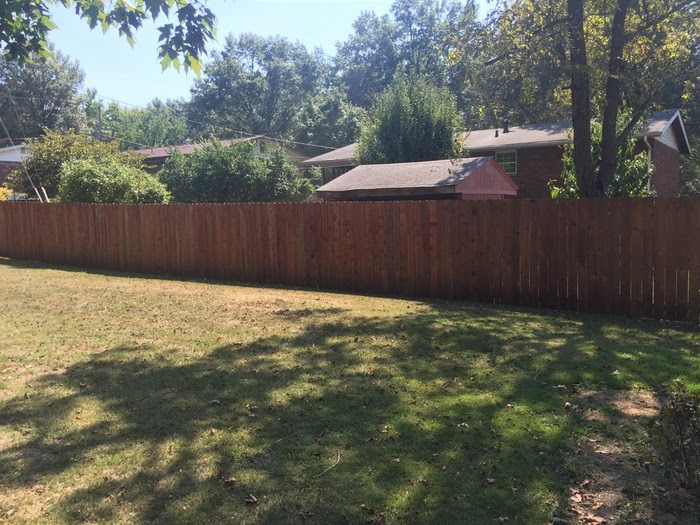 Tip 1: Do Absolutely Nothing
Does this sound a little odd? Maybe too good to be true? Well, we should probably explain before you finish putting your feet up. What we mean is, your brand new, pressure-treated wood needs time to "cure." As part of the process that allows pressure-treated lumber to last so long, it is essentially saturated with chemical preservatives. It's crucial to allow the wood to thoroughly dry out. If you don't, you risk poor adhesion for your stain and the need to do the project all over very shortly.
So, how long should you wait?
If you ask five different experts, you'll get five different answers. We personally recommend allowing brand new lumber to sit for a full year, just to be certain that it's completely ready for a protective coating.
Tip 2: Research Stain Products
We won't name any names here, but some products are more difficult to work with than others. And, if you need to strip the stain down the road, many are notoriously hard to remove.
We personally have had good experiences with two brands in particular: TWP and Ready Seal.
Tip 3: Consider What You Need from Your Stain
Almost like your home's equivalent of sunscreen, different stains offer different levels of protection. These range from totally transparent to solid, providing similar coverage to paint. Here are a few questions to ask yourself as you pick your ideal opacity:
What is the condition of your wood? – If it's brand new, you don't need to worry about covering heavy blemishes. A lighter opacity will work just fine.
What are your stylistic goals? – For some a heavier stain is preferred, even if the surface is in beautiful condition. A more solid stain does cover the natural beauty of the wood, but it also provides more protection.
Is your surface in direct sunlight? – One of the benefits of stain is that it shields the surface from UV rays that will fade and damage your deck or fence. If your structure has no relief from sun exposure, a more solid stain would be a solid option (see what we did there?).
Can We Help with Your Next Home Maintenance Project?
From professional painting services to staining new wood, the team here at Kennedy Painting is ready to help however we're needed. Why not give us a call today to discuss what you have in mind?