Three-Story Facade Painting in St. Louis City
---
We recently had the opportunity to finish a really cool project in St. Louis City, involving bringing some new life to the outside of a historic, three-story home with facade painting.
Exterior paint, when done well and carefully planned, is about more than just choosing a color you like. It even involves more than careful application and using the best materials for the job (although those are incredibly important factors, regardless of whether you're a professional painter or have never held a brush).
Exterior painting is also about accentuating the very best parts of the architecture of your building; dressing it up, and making the cool and unique pop out.
Strategic Painting
For this particular home, we used a four-color paint scheme. Especially in the areas of the doors and windows, you can see the different, but complimenting, colors work together.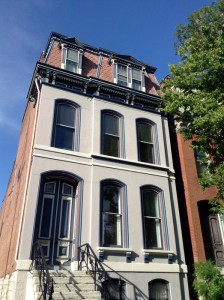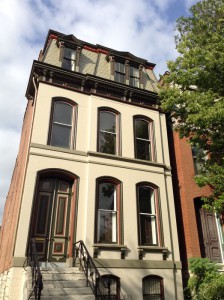 We began by spot-priming with Porters Acri-Shield Bonding primer, and then selected Sherwin Williams' Duration line for the topcoats. The result not only is stylish and clean, but also rugged.
Do You Need a Professional Painter?
This facade took us one week, start to finish, and we're pleased by how it turned out! What do you think? If you have any questions, we hope you won't hesitate to contact us, and that you'll think of Kennedy Painting for your next interior or exterior project.