Porch Painting and Restoration in the Central West End
---
St. Louis' Central West End is a beautiful neighborhood, filled with attractions, restaurants, vibrant atmosphere, and maybe most importantly, a rich history. 
While painting and home restoration is always a satisfying process to be a part of, there is something especially fulfilling about working on old homes that have weathered a lot of life. Helping them enjoy fresh beauty, purpose, and strength is a pleasure!
A project that we recently were involved with offers a perfect example of this. Let's take a closer look.
Bringing New Life to a Lovely Old Porch
Ladd Suydam Contracting was at work around this beautiful home, bringing a tired front porch back to its former glory. Their mission was centered around wood repairs, pier restoration, and installing new copper flashing and gutters.
Our mission was to paint the new and freshly-restored wood, putting the finishing, protective coating on this gorgeous structure. The steps we took included the following:
Scraping – Removing the loose, old coating is an essential part of a quality paint job
Caulking – Specifically, we caulked any gaps in the wood. This seals out moisture, reducing the threat of rot and decay, and is especially important to have done in anticipation of the winter ahead.
Painting – We painted the porch ceiling, header, and all the posts and railings.
Do You Want to See How Our Exterior Painting Work Turned Out?
No project summary would be complete without pictures, right? Enjoy the photos below, and just imagine relaxing out here on a warm evening with your cool beverage of choice. Maybe with a puzzle too, or a good book…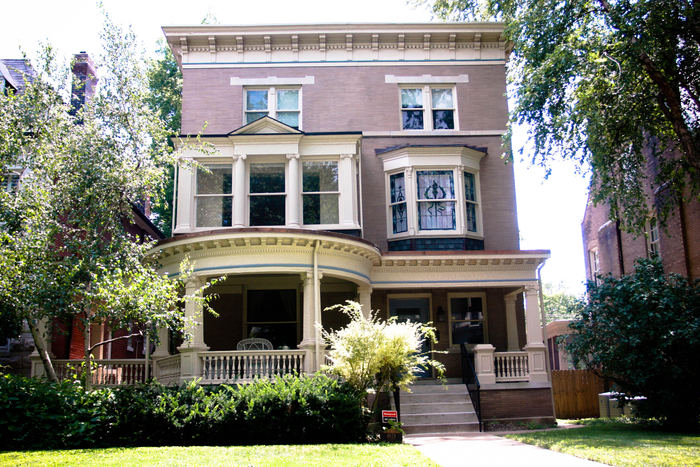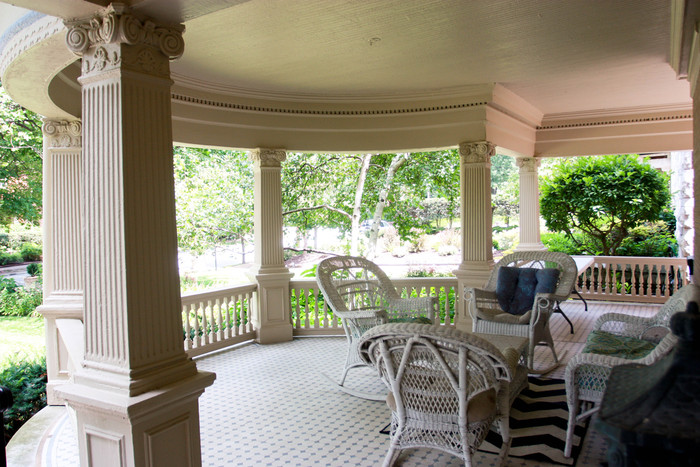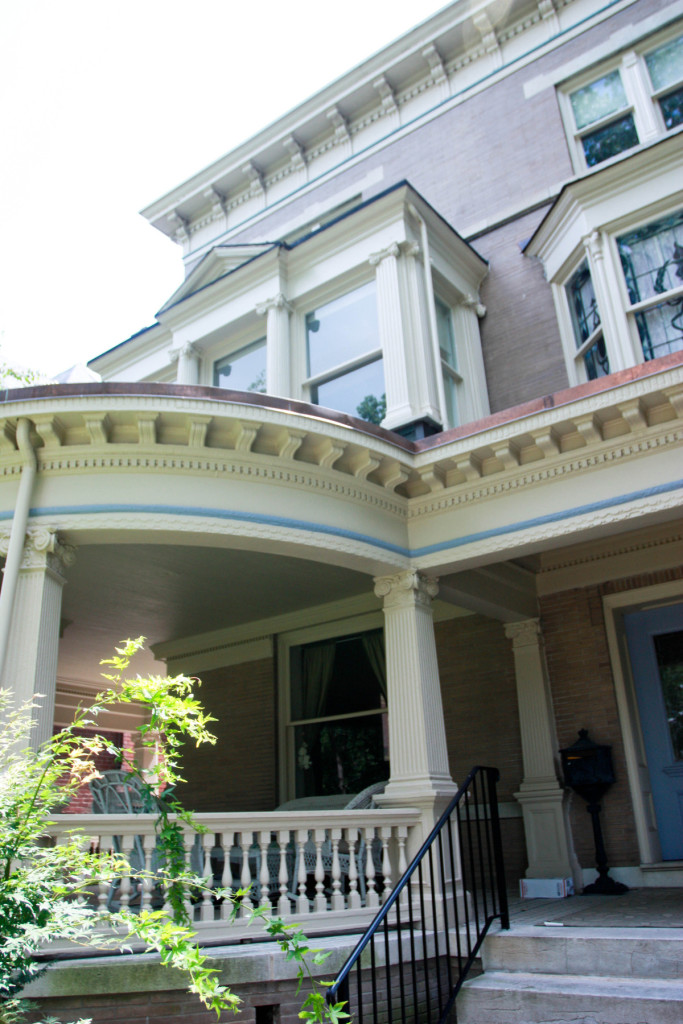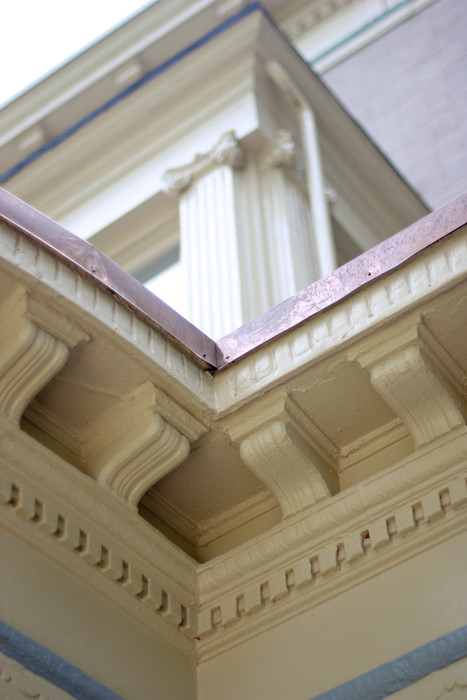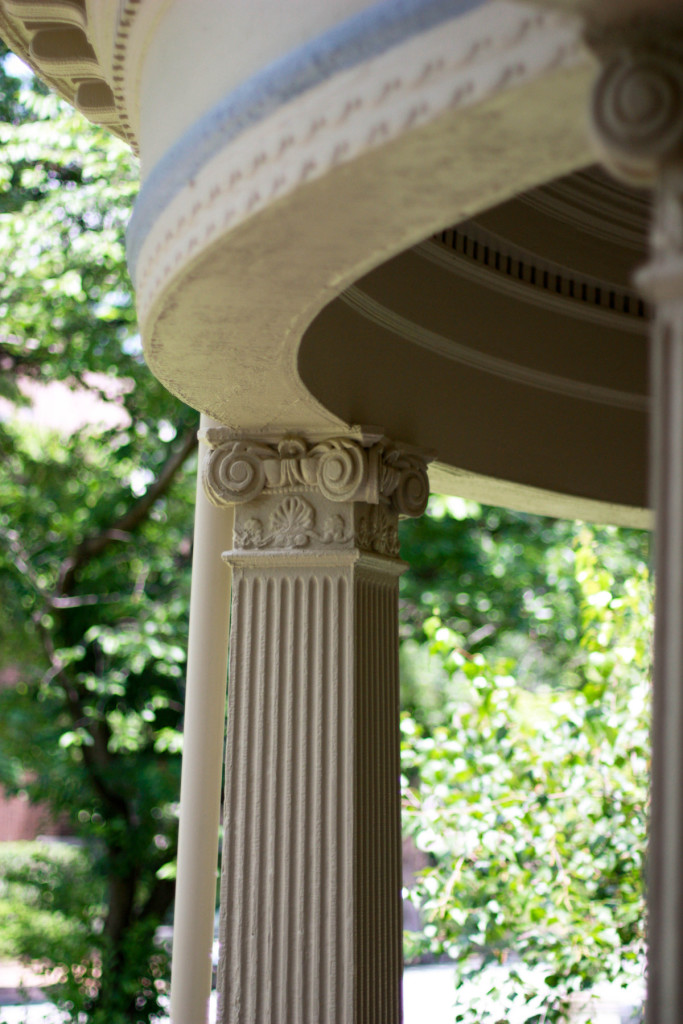 Are You Looking for a Professional, St. Louis House Painter?
Why not contact us at Kennedy Painting today? It would be our pleasure to serve you.