How to Make Your Home Stand Out
---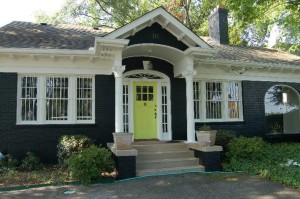 One of the best ways to improve the exterior appearance of your home is to paint your front door a bold color and to make your entryway unique and inviting. Not only does improving your front entryway set your home apart from most homes, it also adds to the curb appeal and value of your home.
Painting your front door a bold color such as: green, orange or blue, or staining it will give your home character and add a good "first impression" element to your home.  The entryway is one of the first areas that gets attention on a home, so it is a great area of your home to tastefully personalize. Also, the front door of your home sets the stage for your home interior style and decor. Use your front entry to tell the story of what is to come.
Kennedy Painting provides exterior painting and wood refinishing services to the St. Louis area. To schedule an estimate or a color consulting appointment, call us at 314-952-0156.