Good as New: Outdoor Lounge Furniture Refinishing Project in Ladue, MO.
---
This winter we did an outdoor furniture "makeover" for one of our clients in Ladue, Missouri. The project involved 4 lounge chairs, 6 chairs, 3 benches, 1 larger table, and 1 smaller table.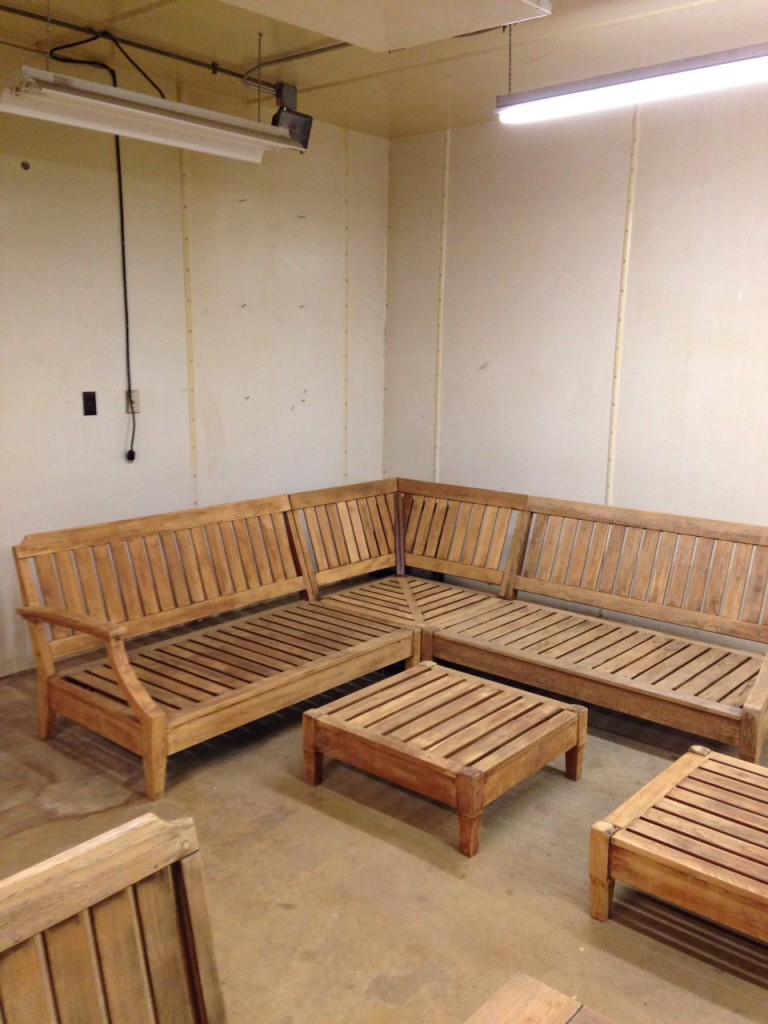 Refinish Outdoor Lounge Furniture: Brand New Look and Weather Protected 
We used the product: Penofin Hardwood Formula Penetrating Oil Finish. 
Penofin's Hardwood Formula Penetrating Oil Finish contains Brazilian Rosewood Oil, which penetrates deeper into hardwoods than does other high-solid stains and finishes. We chose the Penofin finish because it allows the wood to breathe while increasing the longevity and beauty of the exposed outdoor furniture.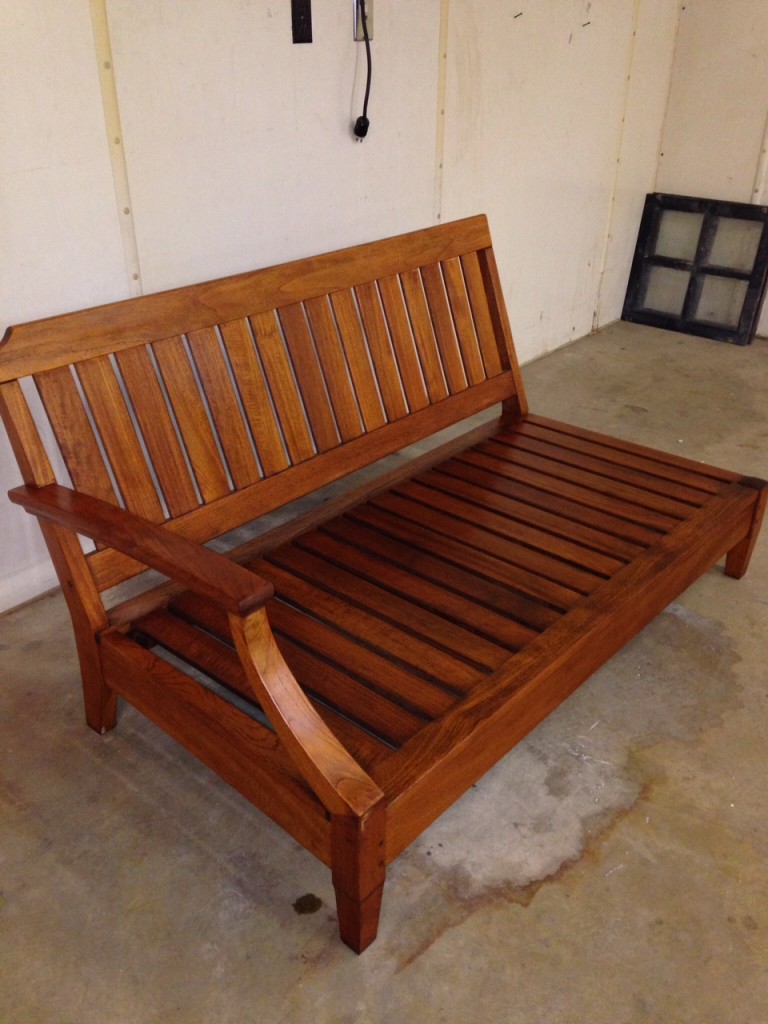 We brought the furniture into the shop over the winter months to protect them from the elements. 
First we thoroughly cleaned and washed the furniture.
When it was dry we sanded and smoothed the wood, preparing it for the new, protective oil finish.
We removed the sawdust from the sanding so it would not affect the finish; it is important to re–clean at this step!
We then applied the Penofin Oil Finish to the prepared lounge furniture.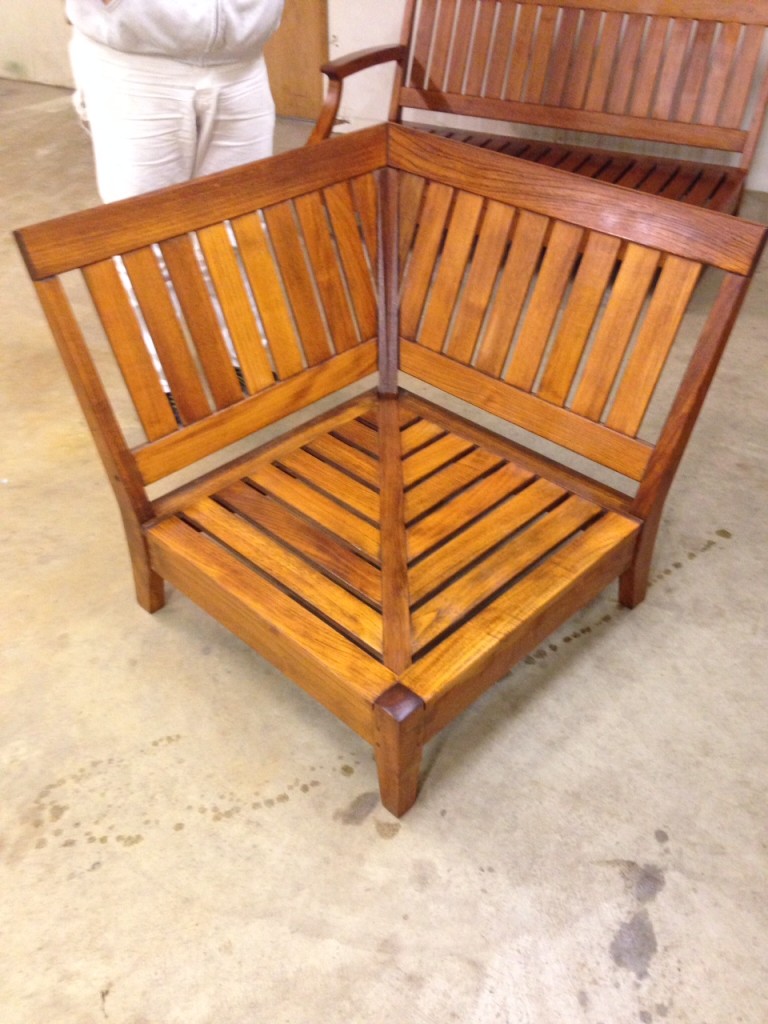 Although the manufacturer states the product is ready to go outside within 12 hours, we kept them in the shop over the winter and delivered in the spring when warmer and kinder weather arrived.
This video is a great step-by-step breakdown of how to apply Hardwood Penofin Stain.
Refinishing Your Outdoor Lounge Furniture in Missouri?
Although the typical outdoor refinishing project involves wooden decks, this lounge furniture refinish project shows how the techniques and products can be used for a fresh new look. Not only does it look better but it increases the lifespan of your exterior wood surfaces. 
If you have any questions about your own outdoor furniture refinishing project, feel free to call us; we're glad to share what suppliers, techniques or processes we use in the effort to help in any way we can.