3 Exterior Projects to Finish Before Autumn
---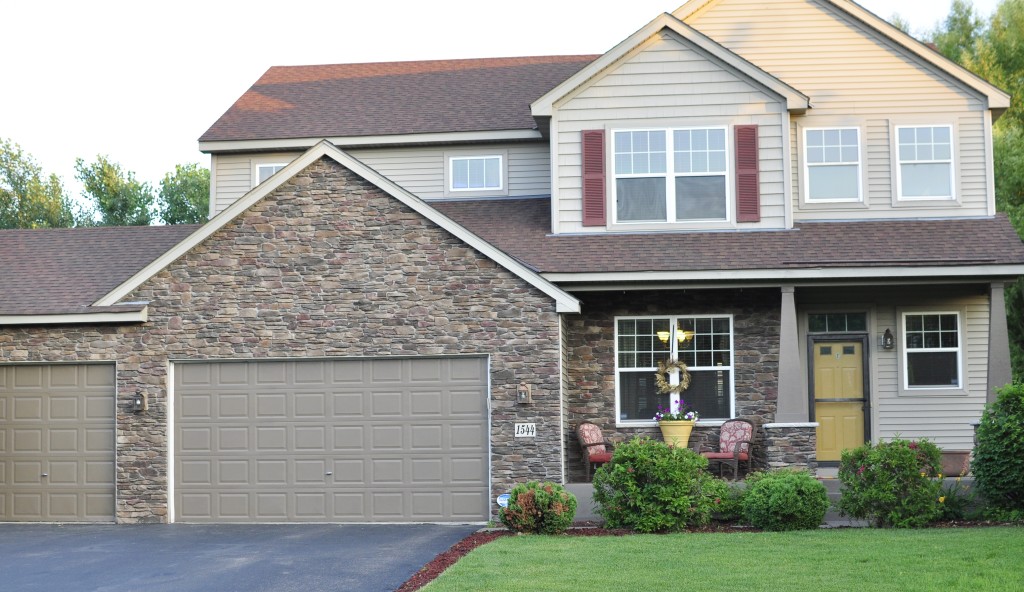 Right before Autumn is the time to tackle your exterior maintenance projects. These are each small, but important, tasks that should be easy to finish before cold weather sets in.
Re-paint or touch-up the front door. A front door is the first impression of a home. Take a look at the overall condition of your front door and see if it needs some touching-up or a complete facelift and color change. You can never go wrong painting your door a bold color to add some character to your home's exterior. Weather you touch-up, paint or stain your door, use top-quality exterior products to increase the life-expectancy of the surface.
Tend to paint failures. Paint surface issues only become magnified through autumn and winter, so look over your home exterior and check for flaking, cracking, peeling or blistering paint. The wind, snow and other elements of winter will amplify paint failures, so it's important to secure any areas that appear to be compromised in quality. To fix these problem areas: scrape, sand, caulk, prime and repaint with high-quality 100% acrylic exterior paint.
Remove mildew. The high humidity and high temperatures of summer make for a perfect mildew habitat. To check for and get rid of mildew, cut back the foliage around your home and use a solution of 1 part bleach to 3 parts water to scrub any areas with dirt and mildew. Then rinse the treated surfaces with a high-pressure water treatment.
Each of these jobs can be easily completed in a day or two. The time it takes for tasks 2 & 3 will be well worth your while for the trouble it will save you come Spring. Put these tasks on your September list and once they're completed, your home will greatly increase in both value and beauty!
Call Kennedy Painting at 314-952-0156 if you want to schedule a free estimate for your home.