Deck Staining in St Louis – Fresh and Protected for Winter!
---
The beautiful thing about decks is that, weather permitting, you really can enjoy them throughout any season. Whether you're soaking up the sun in your flip-flops or enjoying a good book under a blanket, you can love your outdoor space year-round.
And, this really can be said for deck maintenance too. As long as the weather cooperates, there is no wrong time to make sure you deck is protected, healthy, and attractive.
Why Is Routine Deck Maintenance So Important?
Here are a few of the key benefits of proactive, routine care:
Your deck will be beautiful and ready for use whenever you need it
Catching dry rot or damage early prevents the need for larger-scale repairs and refinishing
No slivers in your feet (always a bonus in our book)
Paint and/or stain is more than just a pretty face, but protects your wooden surfaces from UV damage, moisture intrusion, pests, and more
In short, don't wait until your deck structure is begging for attention; it pays (literally) to invest in ongoing TLC.
A Closer Look At Deck Refinishing in St Louis
How about a real-life example?
It was recently our privilege to wash and refinish a double deck here in St Louis. The results are stunning, and it's nice to know that the surfaces are ready to withstand the elevated moisture levels of the colder seasons ahead, too.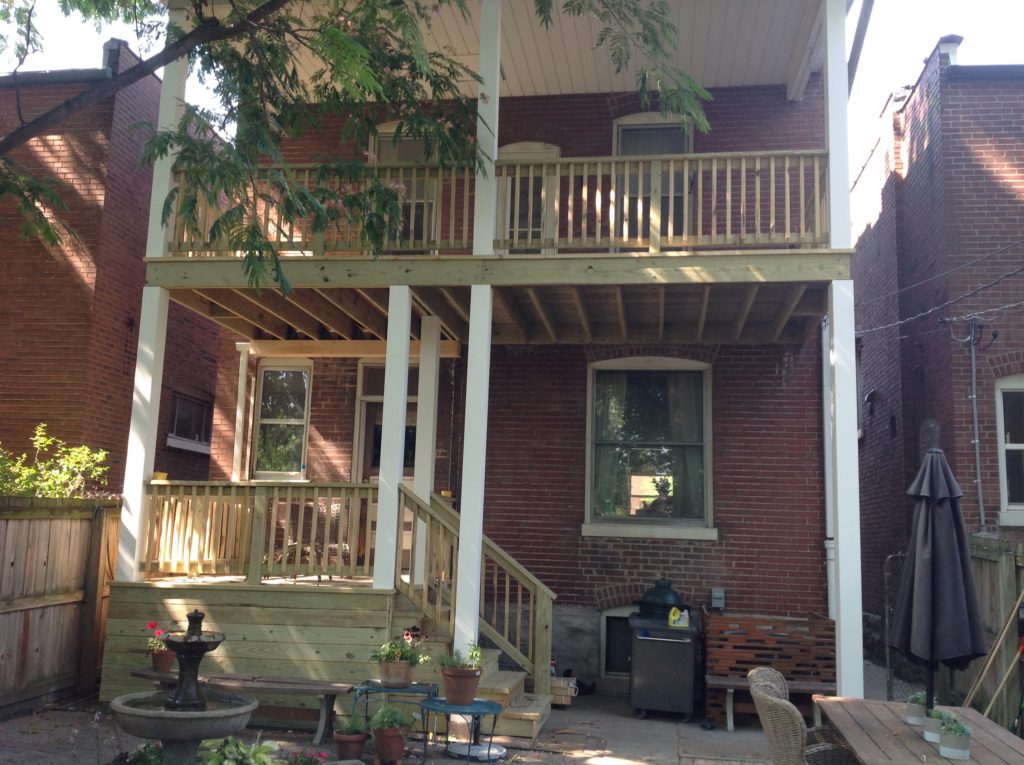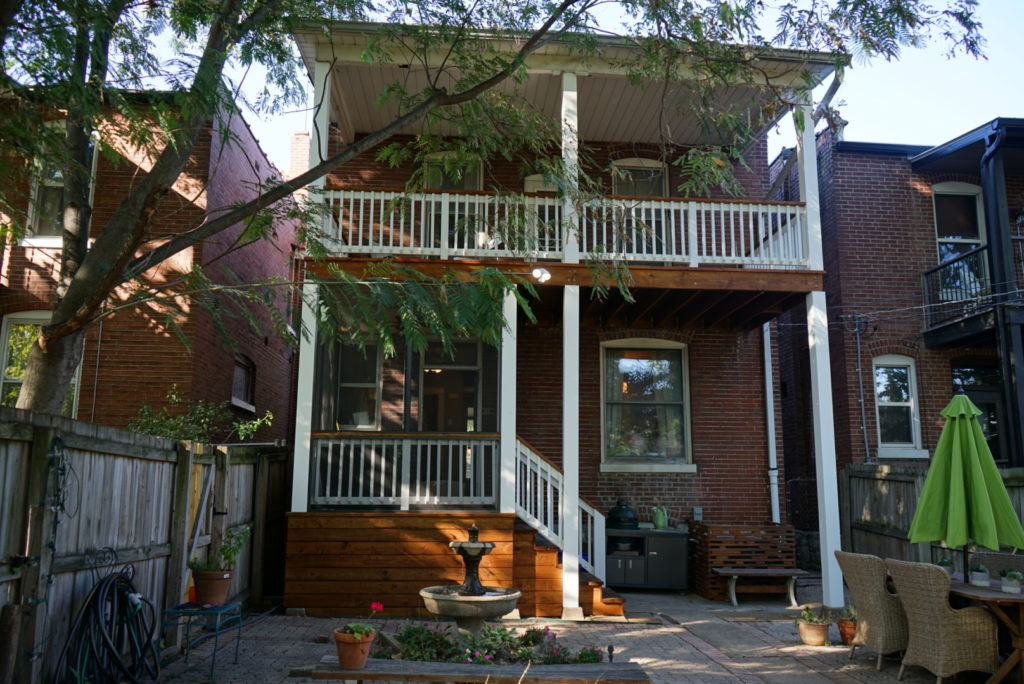 Our process included:
First, we thoroughly washed the deck with a low-pressure, detergent wash. High-power pressure washing can sometimes damage and scar wood, so a gentler approach is much better in most cases.
Next, we primed the spindle system and posts with a coat of oil primer from Sherwin-Williams.
We followed the coat of primer with two coats of Sherwin-Williams All Surfaces Enamel, in Satin White.
How about the rest of the wooden surfaces? We stained those with Ready Seal oil stain, semi-transparent. The contrast of the painted and "natural" wood is beautiful, isn't it?
Skillful Painting Services for Your St Louis Home
We specialize in not only quality finishes, but also priceless peace of mind. Refreshed surfaces are fun and attractive, but it's also nice to know that they are protected as well.
Contact the friendly team here at Kennedy Painting today! It would be our pleasure to answer your questions and serve you however we can.