Did You Hear? We're Giving Away $5,000 of FREE Painting Services!
---
We're Painting It Forward!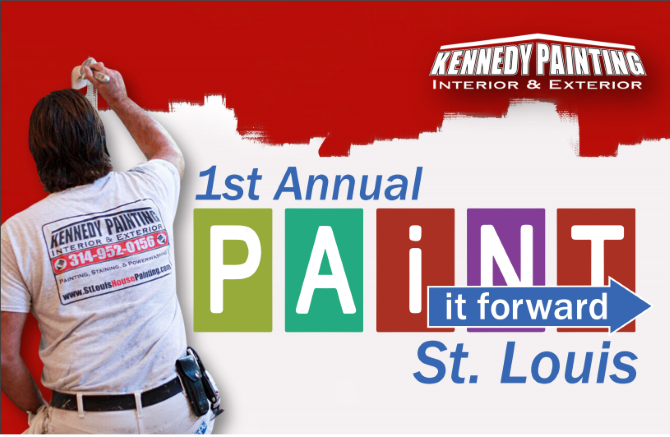 This is an exciting time for all of us at Kennedy Painting. Why? We're holding our first ever Paint It Forward charity painting event, providing $5,000 of free painting services to a local nonprofit organization.
This city has given us a lot and been a wonderful place to call home. As a small, local business, we believe it's our privilege and responsibility to now build back into our neighborhoods in any way we can. And, what better way is there to do that than support those who give back year round?
Can You Help Us Find a Recipient?
This is a big decision, and we need your help.
Now through November 15 we are accepting nominations. If you know of a nonprofit in St. Louis that could benefit from free painting services, we want to hear about it and the work they do. Please visit our submission page here, fill out the brief questionnaire, and officially submit your nomination.
We're spreading the word on social media as well, but any help in that department would also be appreciated. Feel free to like, share, tag a friend, and work that social media magic!
Do You Have Any Questions? We're Here to Help
Whether it's related to Paint It Forward or to a different painting project or question you might have on your mind, we are here to serve you. Contact us today!