Dry Fall Commercial Painting Project in Hazelwood, MO
---
This is a project we did in Hazelwood, MO, over 2 days in a food manufacturing and processing facility. Due to the sensitivity of the food preparation areas, site isolation and clean up was crucial in this painting project.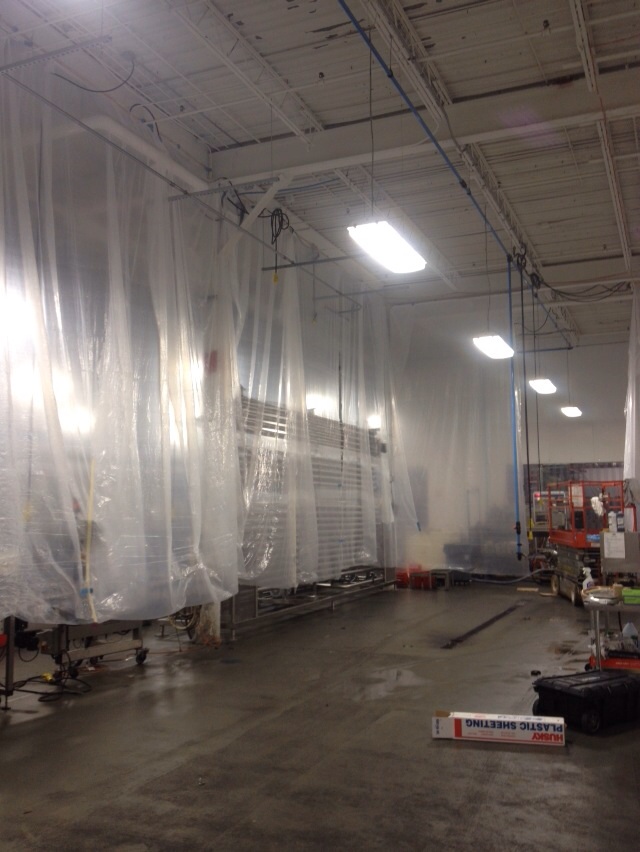 First, we began by isolating the area to be coated with the DryFog paint with thick plastic from the ceiling beams to the floor. We also covered and taped certain piping and supply lines that needed to remain paint-free.
Due to the food manufacturing process we had to perform this work during off-production hours to avoid disturbing the facility's schedule.
Then all the ceiling coatings and beams had to be scraped and cleaned by hand. Bare spots in the coatings were spot-primed with a SEAL Grip Acrylic primer. A lot of contractors new to dryfall painting and DryFog painting projects have questions about this step. Yes, it is time consuming, but it is crucial to the job. A pressure washer may not be an option (it wasn't in this case) because of the sensitive nature of the products made in this facility.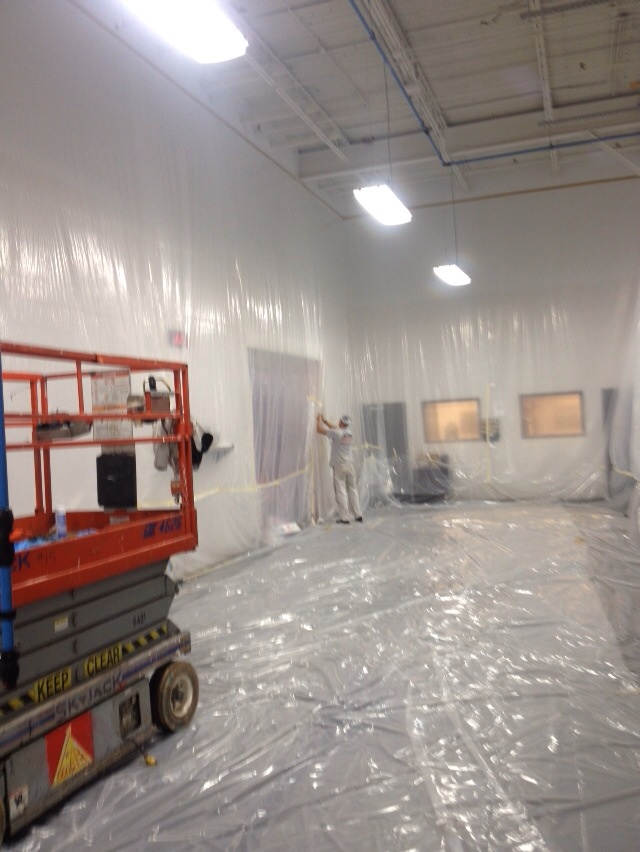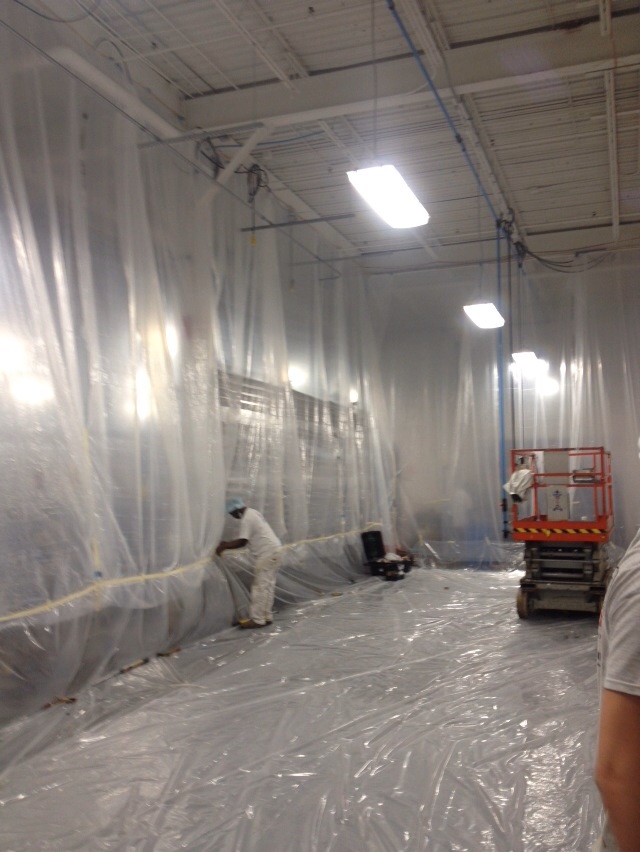 After we thoroughly prepped the area and spot-primed bare areas, we used PPG Speedhide 6-725XI low VOC acrylic w/b DryFog Flat Latex.
Why Use Dry Fall Paint?
Dryfall paint, also referred to as Dry Drop or Dry Fog (depending on the manufacturer), is a paint that contains additives that allow the paint droplets to dry rapidly, usually within the space of ten feet. As the excess paint falls, it dries and can be swept away. Traditional spray painting can ruin surfaces next to the painted areas if not properly masked off and sealed. In exposed structural steel interiors, particularly factories, storage facilities, and manufacturing plants, this method of "dryfall painting" can provide added protection to surrounding areas.
The emphasis on containment and site protection paid off and we received a good review on our report card from the client:
"Excellent job on prep of the area and leaving the area clean at the end of the job. I especially liked their ability to work with our schedule and reschedules."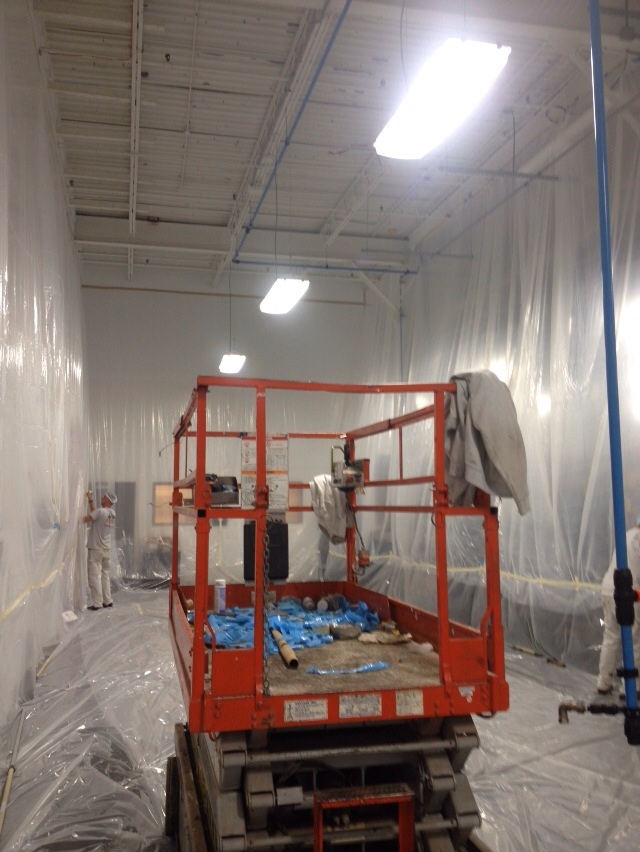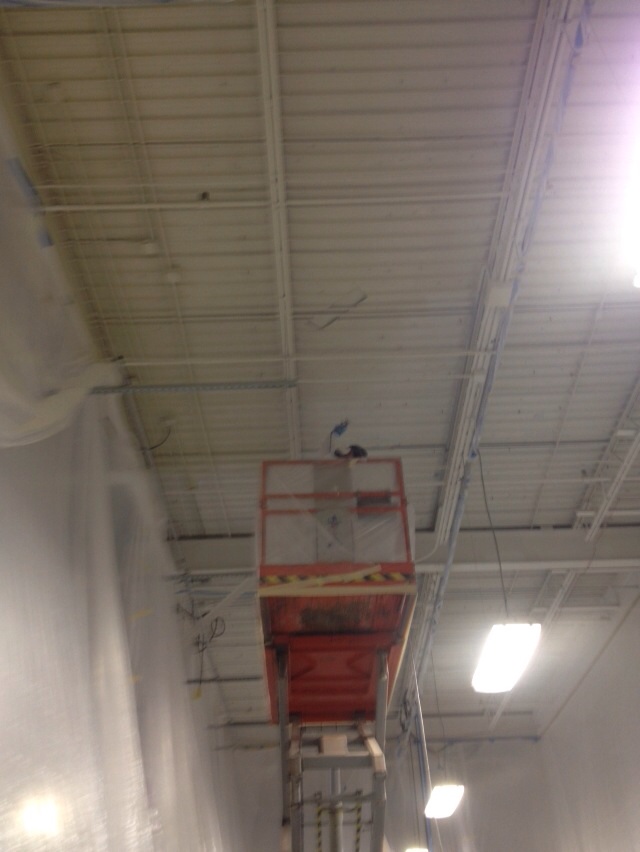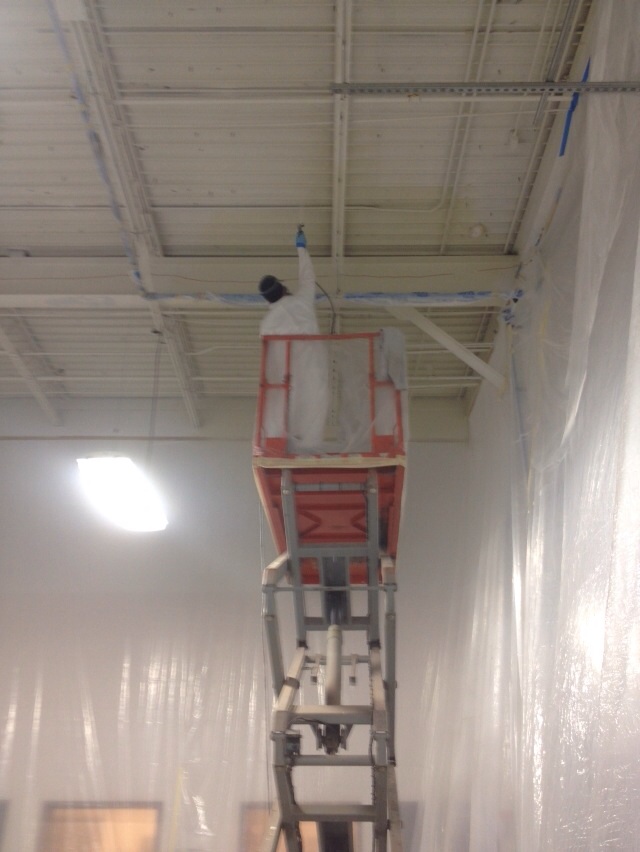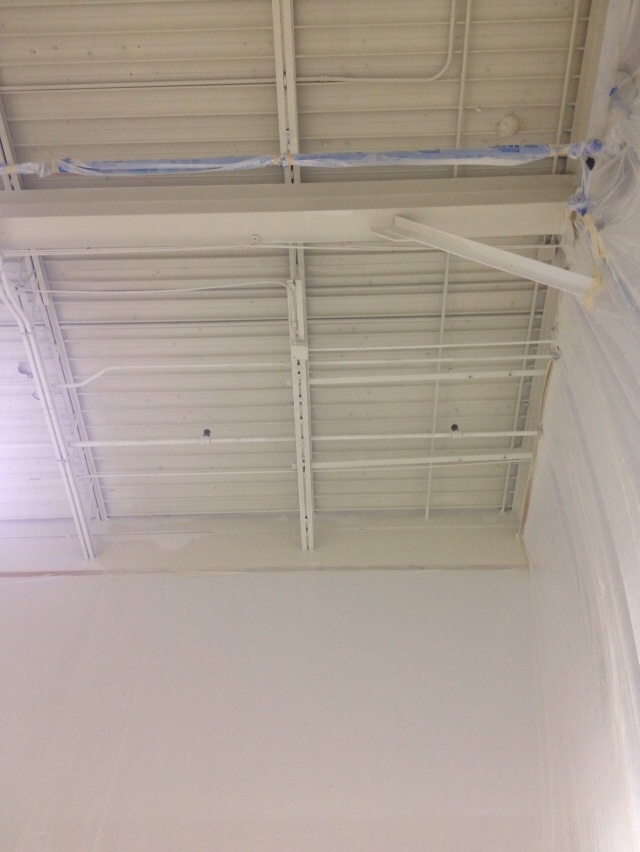 Are You Looking for an Experienced Commercial Painter?
Large exterior paint projects where vehicles are present and adjacent buildings are close by present another scenario where dry fall painting can be a solution. Using a roller to apply coatings or extensively masking and taping off large areas can be an inefficient way to avoid drifting and overspray. Give us a call and we can advise you on what commercial painting services are best suited for your situation.