Commercial Painting for a St. Louis Gymnasium
---
When it comes to a high-energy sporting event, there are a few things you want to avoid: bad food, a lousy mascot, a star player with the stomach flu, and banana-yellow walls.
Well, we added that last one, but we think it's important enough to include. Don't you?
In the case of this St. Louis gymnasium, we can't speak for the mascot or the health of their star players, but we can definitely attest to the fact that we found a whole lot of banana-yellow paint. In fact, here's a snapshot of what we're talking about.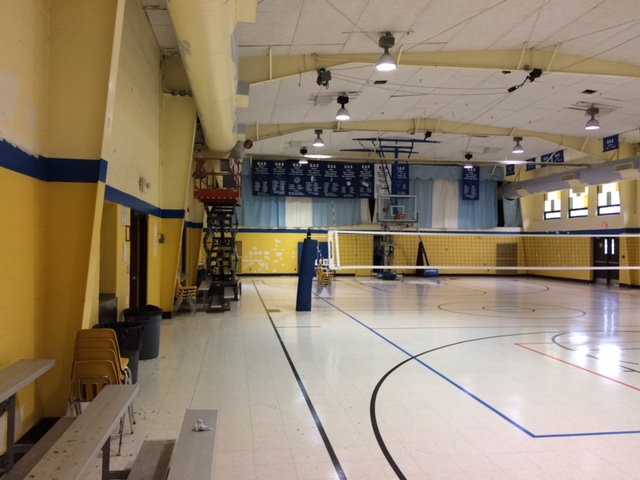 And, in case you missed it, here's another: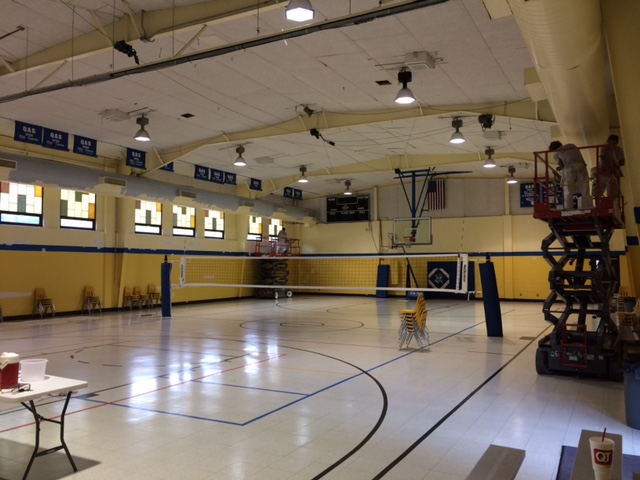 We were contracted to create a transformation, bringing fresh style, surface protection, and value to this large space. Take a look below for a closer look at the interior painting details!
Bringing Fresh Interior Paint to a Gymnasium
We prepped and painted all of the surfaces they asked us to transform, applying two coats over those sections that experienced the most drastic color change.
Our process included:
Scraping and spot-priming areas that were damaged by moisture around the outside walls and windows

Upper block walls, HVAC ductwork, metal posts, and beams were all painted a crisp, fresh white

Stripe and back board hangers were painted blue

We painted the lower block walls gray

Black was the color of choice for the doors and frames
Not only was this space totally transformed, but we also were able to catch and correct problematic areas early, like those spots of moisture damage. Well-applied, protective paint and thorough repairs ensure a much healthier surface in the long run.
Ready for the Transformation?
Quite a difference, isn't it? This is one of the reasons why we love doing what we do!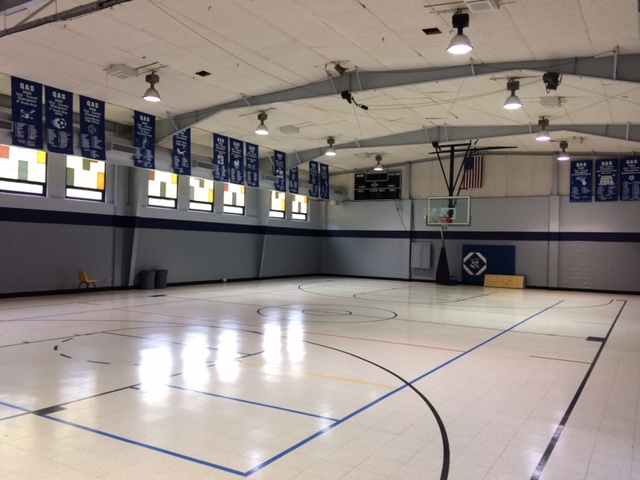 Do You Have Questions About Commercial Painting In St. Louis?
The Kennedy Painting team is here to help! Whether you have yellow walls running rampant, new construction that offers a clean slate, or something in the middle, we have the commercial painting and maintenance services you need.