Wallpaper Removal and Interior Painting in St. Louis
---
For many local homeowners, wallpaper is the bane of their existence.
Not only is it outdated, pointing back to decades far away in the rearview mirror, but homeowners like you also know that stripping it off will be one of the toughest projects they've ever tackled. That kills their motivation, keeping them stuck in a cycle of wallpaper loathing and resentment.
Now, before we sound too anti-wallpaper, we should add that there are some very stylish, modern options available that introduce warmth and character into a space. When we say "wallpaper" in a more negative sense, we're thinking of the unfortunate patterns and colors that belong in your grandparents' den, not the trendy styles making their way back into modern homes.
This all raises an important question, and maybe it's one you've grappled with personally.
Should You Remove Wallpaper Yourself Or Hire a Professional?
Successfully stripping wallpaper requires time, patience, the right tools and products, and proper technique as well. Because of this, we recommend hiring a professional. You can dive into the process yourself, but it's often more of a headache than it's worth. And, you run the risk of gouging and damaging your walls, subsequently creating a new host of issues.
Contacting your local painting company for help preserves your sanity just as much as your drywall.
Should You Stick with Wallpaper, or Replace It with Interior Paint?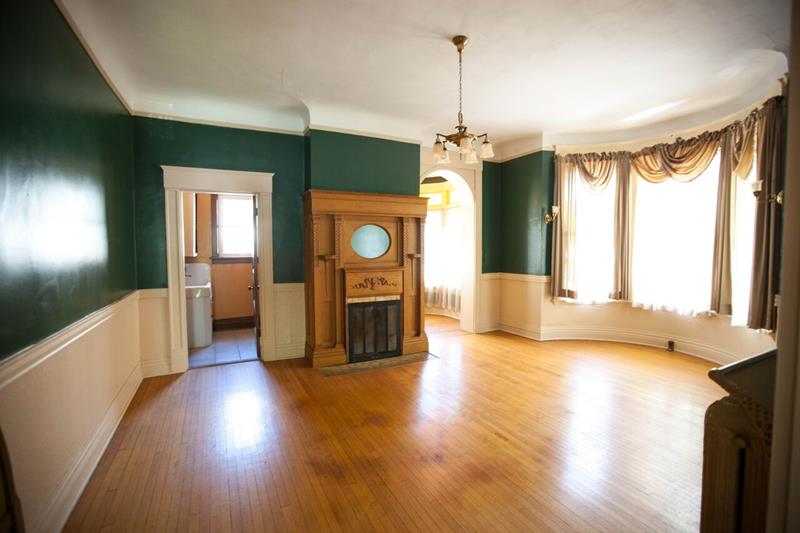 As we mentioned above, there are some gorgeous wallpaper options out there that can be pretty tempting. At the end of the day, the choice is yours!
We, however, personally think interior painting is the way to go, and here are a few compelling reasons why:
You aren't stuck with paint. Wallpaper, on the other hand, is a commitment! Paint can be updated and customized as needed, keeping your options open in case creativity strikes.
Price. Professional painting is often more cost-effective than professional wallpaper installation, which is actually a quite specialized service.
Touch-ups are simpler! Sure, they require a skilled hand and some know-how, but overall touching up interior paint is a breeze compared to dealing with marred, damaged wallpaper.
Durability! With the right product choice and a skillful application, paint is a rugged ally in your home. In harsh environments, it's a more practical option than wallpaper too, and particularly in those spaces (like bathrooms) where elevated moisture levels are a real concern.
As we mentioned above, the choice is ultimately yours. That's the fun of owning your own home! If you do find yourself needing help with wallpaper removal or interior painting here in the St. Louis area, we hope you'll contact us at Kennedy Painting. It would be our pleasure to serve you!