Picking the Perfect Paint Color for Your Home Office in St. Louis
---
There's a lot to be said for working from home.
Less rushing in the morning, no congested drive-throughs to deal with, no commute, and every day can be Casual Friday (at least from the waist down).
Working from home still isn't always a bed of roses, and we know that part of your success is dependent on having a workspace that supports you, encourages your efforts, and gets the job done so YOU can get the job done.
Today, let's talk about a secret productivity-producing weapon that you may never have considered before: your home office's paint color.
Home Office Paint Colors – This Is a Big Deal!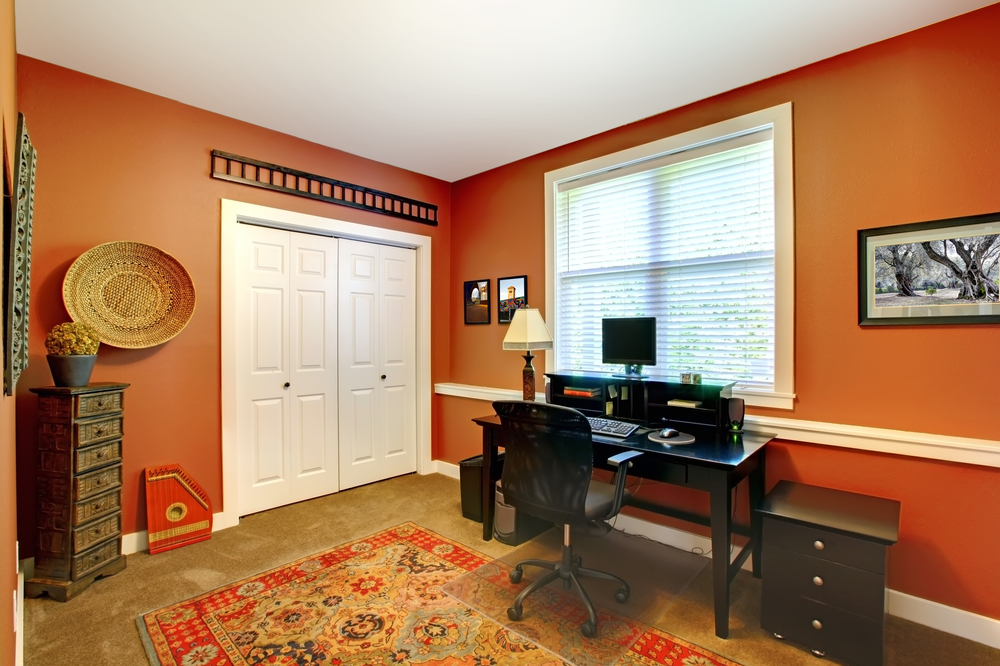 Color psychology tells us that different interior paint colors impact our brain in different, very tangible, ways. In fact, corporate-level marketing plans and strategies rely on paint colors to keep people in stores, and to keep them calm, keep them hungry, or keep them shopping. There's just no debating the power of a well-chosen, well-planned color scheme.
So why wouldn't you harness that power in your home?
Here's a snapshot of the different colors you might want to consider based on your own work goals.
Choosing Office Paint Colors to Suit Your Work Needs and Style
Do You Need to Focus? – Blues and greens are proven colors for promoting focus and relaxation. They're calming but not at all bland, creating a soothing, natural vibe.
How About Some Energy? – If you need a color that lights a fire under your energy level, try something bright and vibrant, like orange or even red. And, not necessarily on all walls; an accent wall may do the trick.
Do You Work in a Creativity-Based Field? – Yellow has been shown to produce innovation and creativity.
And remember, under the umbrella of these more general colors are thousands of variations and options. We recommend talking to your local painting company, discussing your needs, and finding the perfect green, blue, red, or yellow to suit your home and taste.
Speaking of talking to your local painter, if you live here in the St. Louis area we encourage you to give us a call! It would be our pleasure to answer your questions and explore your options in person.