How Do You Pick a Living Room Paint Color?
---
Next to the kitchen, your living room is likely the most important (and most used!) room in your home.
This multi-use space has a lot asked of it! From more formal get-togethers to binge watching your favorite Netflix series, this is where it all happens, and you need a style that works for every occasion.
Picking your next living room paint color may be a big deal, but it doesn't have to be difficult. Start with these practical tips!
6 Tips for Choosing a Living Room Paint Color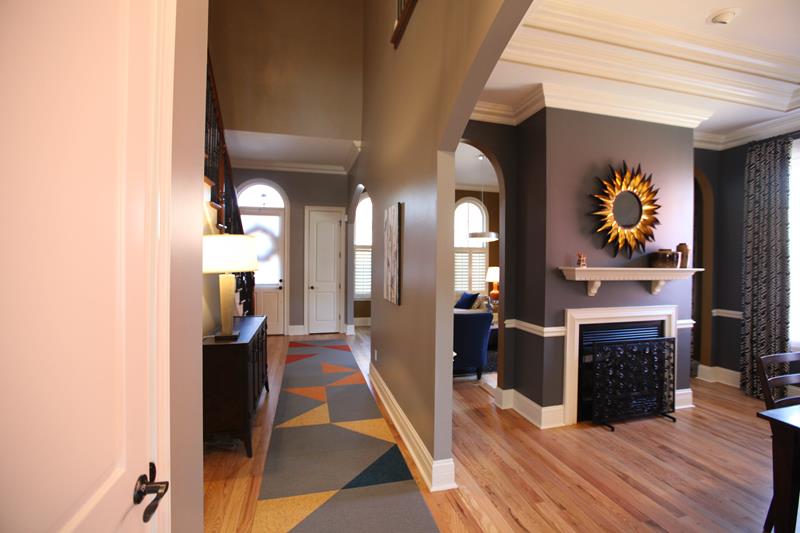 Ready to get rolling (literally)?
Consider "Fixed Colors" – What elements of your room are simply not going to change? Furniture? A fireplace? A unique architectural feature? Don't forget to consider these before you begin hunting for colors.
Consider Your "Mood" – Colors are powerful, and can create very specific moods and vibes in a space. Start by thinking through whether you want a classy, cozy, formal, or eclectic look, then find a color that supports that goal.
Consider the Next Room – Color schemes from room to room don't need to perfectly match, but they should coordinate and complement each other. So, when you think about your living room, think about the connected rooms as well! Or, choose an existing color from one of those adjoining spaces and use it as inspiration for your living room.
Get Inspired by Existing Colors! – How about a beautiful, creamy yellow running through your favorite rug? Or that perfect blue in a couch cushion? Get inspired, draw that color out, and match it on your walls!
Don't Trust a Swatch – Sure, those little colorful squares are fun to tape around the room, but it's a little like looking at a picture of a car rather than taking it for a test drive before buying. We recommend painting a small sample of your top color candidates, and seeing how they look and feel in your home.
Talk To Your Painter! – Many homeowners assume that their painter is only there to apply a color. That's just not the case – they should be a collaborator, providing tips and ideas along the way (if you'd like).
Let's Discuss Your St. Louis House Painting Project
Give us a call at Kennedy Painting! We're here to serve you, and to make your painting process easy and fun.