Make Picking Your Next Paint Colors a Treat, Not a Trick
---
We recently discussed how it can be fun (and productive) to draw inspiration from the season around us while picking new interior paint colors. Fall in particular is packed full of warm, earthy, inviting options that can be enjoyed year round on your walls. If you missed our article, take a look here!
Today, let's talk about Halloween! Sure, it's a spooky time of year, but it's also one full of deep, brooding, beautiful colors.
Ready to get inspired?
Finding Paint Color Inspiration in Your Halloween Palette
Here are a few options that might just fit into your home eerily well…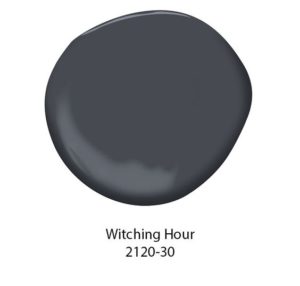 It's deep, dusky, and moody… This could be an ideal accent color, capitalizing on the popularity of dark interior paint.

Orange is a staple of the fall/Halloween season (look no further than pumpkins, right?). It's not limited, though, and offers a rustic, homey vibe that you can love during all the months between Halloweens as well. Switch up your decor a bit and this orange will take on a whole new life.

Does it look a little like Frankenstein's monster's complexion? Totally. Is it also a stylish color option that offers a touch of modern boldness? It definitely is! Just remember, this will energize your space (electricity tends to do that), so try it as a more limited accent first.
#4 Bewitched – Benjamin Moore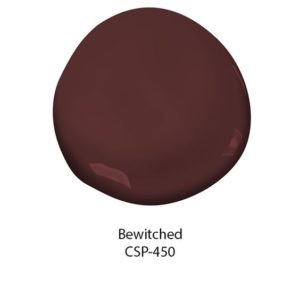 Is it plumb, pink, or red? Yes, yes, and yes. This classy, versatile color looks a little different in different lights, but offers a consistently attractive look for any season.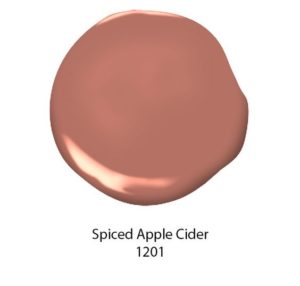 You might think a color called Apple Cider would be red, or a deep brown, so the pinkish hue is a pleasant surprise. It could find a home in almost any room where you'd like to see a more modern spin on a traditional look.
We're Here to Help with Your Interior Painting Project in St. Louis!
The Kennedy Painting team would like nothing more than to serve you however we can. Contact us today with any questions you might have!
And, until then, enjoy a safe and fun Halloween!