How to Choose an Interior Color Scheme for 2013
---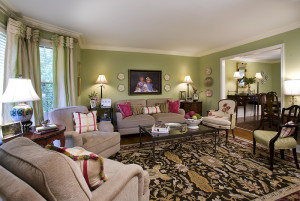 When deciding on color schemes for 2013 think blue and green. The most popular colors this year are varying shades of these two colors. Blue and green symbolize inspiration and new life, respectively. These colors have been shown to inspire creativity and evoke feelings of calm and relaxation. That being said, if you feel so inclined, pick a shade of one of these colors to work with for your home.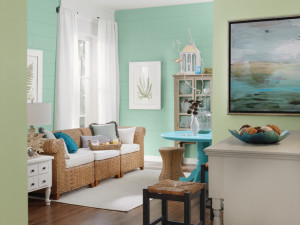 The Color Selection Process
To successfully implement a new color scheme in your home, first select a general color or two colors you like, then pick up color cards and color swatches from different manufacturers to see what colors they provide and to see which secondary colors will work best your main color.
Testing Your Color
If you are not confident of how the new color will look in your home, try painting a piece of white foam board and set it up against the wall of the room you will be painting to test that color in the light of the room. For each room you paint you will want to choose your main wall color and then a color for the trim (usually a shade of white or beige).
Once you decide on a color scheme, you're ready to buy the paint and do the job!
If you have more questions about painting, or if you live in St. Louis and want to hire a trustworthy painting company, call us at 314-952-0156.