Great Interior Autumn Colors For St. Louis
---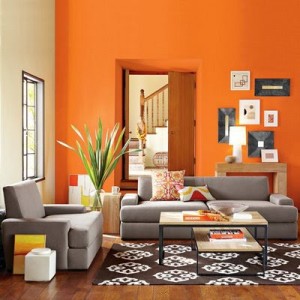 As the St. Louis weather changes from sticky Summer to airy Autumn, it is time to think about changing interior color schemes to correspond with the season. Light wall colors are great for the Summer, but warm, organic colors work well to provide a cozy, inviting atmosphere in the fall. Rich colors that have a hint of gray, and burnt-orange colors are commonly being used this fall season.
These colors (by Benjamin Moore) are especially popular:
Here are some great ways to incorporate autumn colors into your home color palette:
Choose a favorite "Autumn-ish" color and paint one of the main rooms in your home that color. Then choose a more neutral autumn color for accents and decoration.
Use one of the trendy fall colors to paint trim, furniture or an accent wall in your home. This is a great subtle way to bring the "feel of fall" into your home.
Add a faux finish to your home. Faux finishes, especially in earthy, autumn tones, add depth and warmth to a room. It is great technique to achieve elegance in a room while adding visual interest and appeal.
Kennedy Painting is the most trusted painting company in St. Louis. If you would like a free estimate, give us a call at 314-952-0156. We look forward to serving you.