Get Inspired by These Interior Paint Color Trends for 2018!
---
If you follow our blog, you know that we've been featuring color ideas and seasonal inspiration for your St. Louis home. Most recently we shared a few key bathroom color and design tips, helping you to make the very most of this high-value space.
Today, let's check out the color trends of 2018. This is an exciting time, with color experts and manufacturers alike forecasting what's hot and what's not for the new year ahead.
Ready to get inspired?
Bolder Interior Paint Colors Are "In"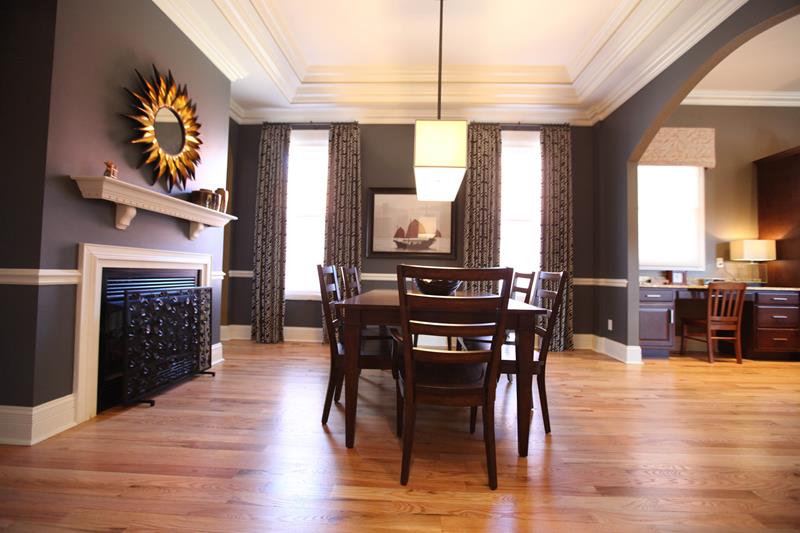 For the last few years now, lighter neutrals have been king. It's not hard to see why! They're bright, create a feeling of space, and get along well with almost any other colors you'd like to introduce – the risk of clashing is nearly zero.
This year, however, we're seeing the introduction of bolder, deeper colors that offer more personality of their own.
While introducing this kind of stronger palette can feel riskier, the payoff is huge. We would just encourage you to plan carefully, consult with your professional interior painting company, and really consider your overall goals before selecting a color.
How About an Example? Take a Look At Oceanside from Sherwin Williams
There's so much to love about this color. It's both trendy and timeless, and adds a beautiful, deeper element to nearly any space. Pair it with crisp, white trim and you've got a dynamite combination.
Here's a video that shows just a bit of what this color is capable of.
Or, How About Caliente from Benjamin Moore?
Red paint is undeniably bold, but it's also warm, inviting, and can create such a homey atmosphere. Just be careful! Red has been known to increase appetites, so your grocery budget might go up if you use it in the kitchen or dining room.
Need a Little More Interior Color Inspiration?
As we touched on above, the best choice you can make to guarantee the success (and quality) of your house painting project is to find a local, trustworthy painting company. They can help with color selection, insights to maximize your specific home and budget, and deliver a beautiful finished product.
If you're looking for a St. Louis painting company, we invite you to give us a call at Kennedy Painting! It would be our pleasure to serve you.